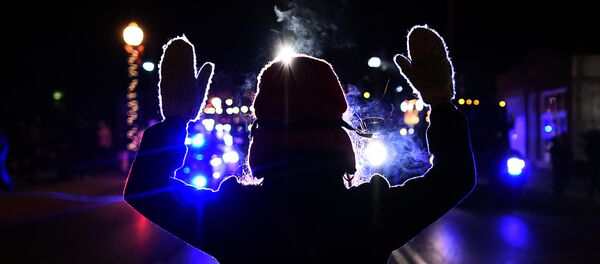 MOSCOW (Sputnik) — One of the largest US college fraternities shut down its University of Oklahoma Kappa chapter after a video of its members chanting racist slogans gained circulation online.
"We apologize for the unacceptable and racist behavior of the individuals in the video, and we are disgusted that any member would act in such a way," Sigma Alpha Epsilon (SAE) said in a statement on its website.
The short clip featuring frat members chanting "there will never be a n****r in the SAE" was uploaded on YouTube on Sunday and immediately drew ire online.
SAE national president Bradley Cohen said he was shocked and disgusted by the "outright display of racism" in the posted video.
I know I speak for all when I say I'm disgusted and shocked by the video involving our @sae1856 chapter at Uof OK. They will be dealt with.

— Brad Cohen (@SAE_ESA_brad) 9 Март 2015
"We determined with no mental reservation whatsoever that this chapter needed to be closed immediately," Cohen said.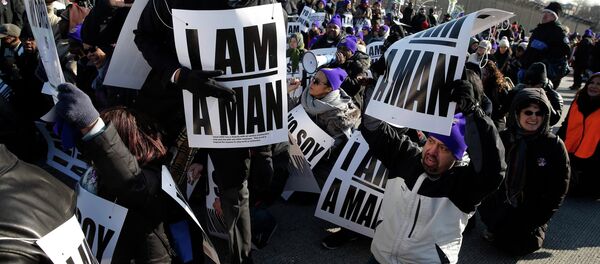 22 January 2015, 09:31 GMT
According to its website, the fraternity boasts some 15,000 undergraduate members nationwide, with total membership exceeding 325,000 men since its establishment in 1856.
Its mission purports to uphold the ideals of a "True Gentleman… whose conduct proceeds from good will" and "who thinks of the rights and feelings of others."
SAE celebrates its 159-year anniversary Monday.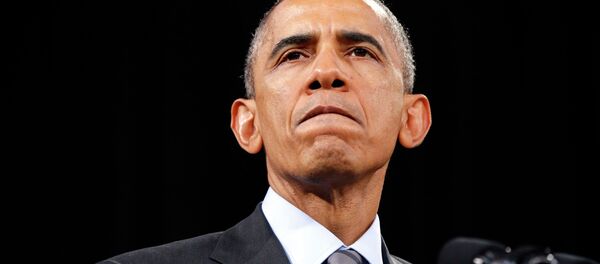 29 December 2014, 20:07 GMT
The incident came on the heels of Sunday's commemoration of the March 8, 1965 civil rights demonstration in Selma, Alabama. US President Barack Obama, visiting the event, admitted race relations in the country remained fragile.
Late last year, protests erupted across the nation following the non-indictments of two white police officers in Ferguson, Missouri and New York City that murdered unarmed African-Americans.
What US Residents Think About Racial and Ethnic Tensions in American Society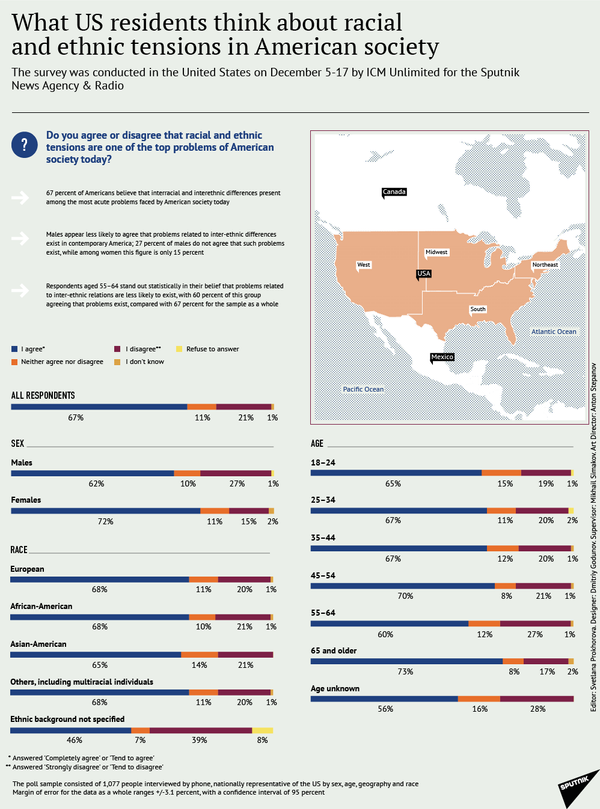 What US Residents Think About Racial and Ethnic Tensions in American Society