The United States accounted for 31 percent of international arms exports between 2010 and 2014, the Stockholm-based think tank said in its annual report.
Russia came a close second with 27 percent in the same time frame. The country's arms exports increased by 37 percent over the past five years.
The SIPRI figures reflect the volume of arms supplies, not the amount of money trading hands. The think tank uses five-year averages to provide accurate trends.
Beijing's arms exports increased by more than 140 percent, making China the third largest arms exporter in the world. The country ranked ninth in the 2005 – 2009 period.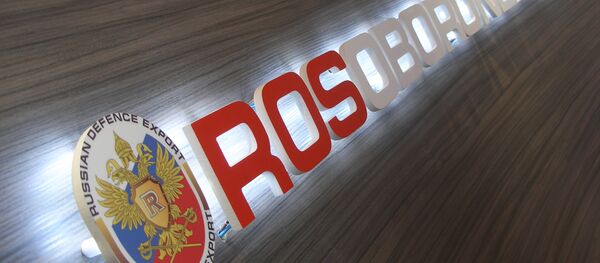 23 February 2015, 08:34 GMT
Over major exporters include Germany and France. However, international weapons sales of both European nations significantly decreased in the last five years.
The overall volume of arms transfers increased by 16 percent in 2010-2014 compared to 2005-2009. SIPRI study found that weapons mainly flow to two regions: Asia and Oceania and the Middle East.
India, Saudi Arabia, China, the United Arab Emirates (UAE) and Pakistan are the key arms importers receiving 33 percent of all weapons imports. New Delhi, world's leading arms importer, purchases 70 percent of weapons from Russia.