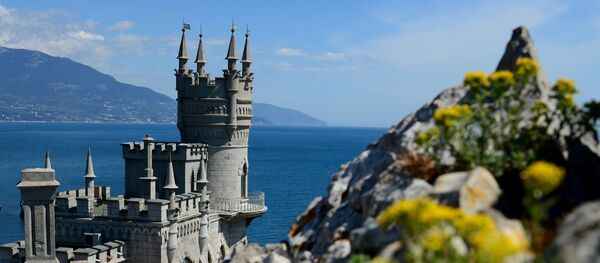 MOSCOW (Sputnik) — Crimea will never again be a part of Ukraine, Crimean Prime Minister Sergei Aksyonov said in an interview to BBC.
March 16 marks the anniversary of the historic referendum reunifying the Black Sea republic of Crimea with Russia after a plebiscite found that over 96 percent of Crimean voters supported the motion.
"The decision has been made once and for all," Aksyonov stressed.
Aksyonov noted that Crimea's reunification with Russia was a democratic decision.
"That was the choice of the Crimeans. Nothing could happen without the support of the local population which is why this was not an act of aggression but a real democratic act."
Sergei Aksenov
© Sputnik / Alexei Nikolsky
/
On March 11th, 2014, Crimea and its special-status port city of Sevastopol adopted a declaration of independence from Ukraine, asking for reunification with Russia. It was followed by a region-wide referendum on March 16, 2014, and a March 18, 2014, treaty of accession between Crimea and the Kremlin.
The signing launched an integration process that took almost a year, with Crimean voters going to polls for the first time in September 2014 to elect parliaments and local authorities.
The West has refused to recognize the results of the vote, labeling Crimea's secession an "annexation." In a speech following the referendum, Russian President Putin pointed out that it was held in full compliance with democratic procedure and international rule of law.