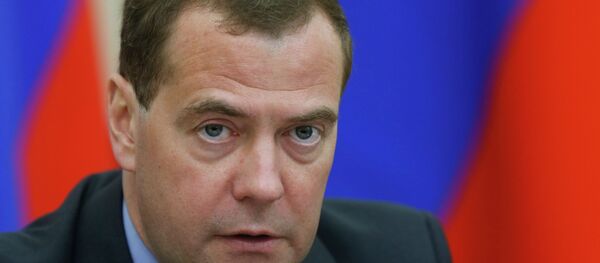 General Vincent Brooks, the commander of the US Army in the Pacific, demanded last week that Vietnam stop allowing Russia to use its territory to send refueling aircraft over the Pacific. These planes, Brooks alleged, were helping to refuel strategic bombers that have routinely been flying over Pacific international waters.  Vietnam responded by harshly criticizing the US for interfering in its internal affairs, saying that Russia was a strategic partner and that it would not halt its cooperation in the military field.
The whole episode raised eyebrows among some who weren't aware that Russia and Vietnam were currently enjoying such close relations in the first place, as well as those who questioned what interest the US has in Vietnam in the 21st century. All of this draws attention to the larger issue just beneath the surface, which is the triangle of interests that Vietnam is balancing between the US, Russia, and China. As its leadership's actions seem to indicate, the country's number one foreign policy priority is to stand independently strong from China, and it's using its relationships with Washington and Moscow to achieve this.

The American Angle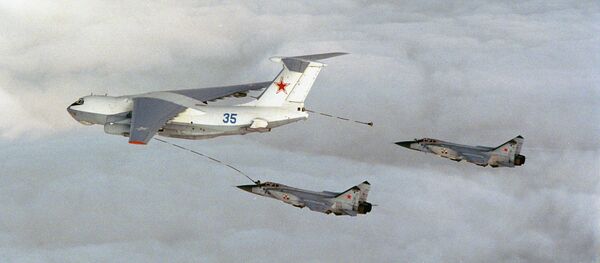 The US is interested in Vietnam as an anchor for its Pivot to Asia policy, and it would like to one day formally return to the Cam Ranh Bay naval facility. American ships have already called port in Vietnam in the past for repairs and friendly visits, and President Bush even visited the country in 2006 to symbolize the rejuvenation of ties ever since the Vietnam War. Showing how far relations have progressed, the US beat the EU last year to become Vietnam's largest export market, and it aims to weave Vietnam into the TPP (Trans-Pacific Partnership) web that it wants to build in the region. The economic vector is precisely what Washington seeks to strengthen in its ties with Hanoi in order to present itself as a more than a mere anti-China patron.

Taking matters further, the US eased arms restrictions on the country in October in order to sell it naval weaponry, and it plans to provide Vietnam with six patrol boats later this year. This development is but one way in which the US has demonstrated its strong support of Hanoi in its island disputes with Beijing. Through its deepening partnership with the US, Vietnam can work on increasingly attracting its Indian, Japanese, and perhaps even Australian allies to provide military-naval assistance in helping to beef up its forces against China. No matter the importance of the US to Vietnam's overall anti-China strategy, however, it's Washington than needs Hanoi more than the reverse, which was publicly demonstrated when Vietnam refused to buckle under American pressure last week. 

Robust Russian Relations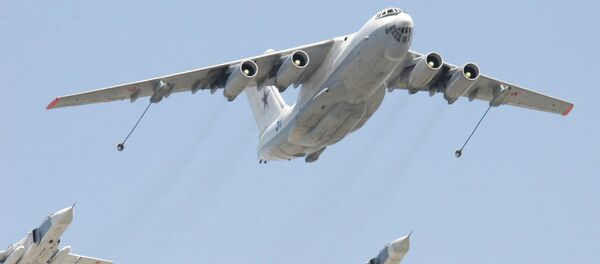 Ties with Moscow have withstood the test of time, stretching as far back as the Vietnam War and developing along a full spectrum model. Military-technical cooperation is the focal point of the two countries' relations, and Russia is the top arms supplier to Vietnam. It's currently supplying a fleet of state-of-the-art kilo-class submarines that will lead to a surge in its naval capabilities, as well as new frigates and warships. Aside from the naval aspect, it was reported that it sold Vietnam a dozen Sukhoi fighters back in 2013.
Diversifying their relations, Vietnam and the Russian-led Eurasian Union clinched a free trade agreement back in December that should enter into force later this year. On top of that, Russia is helping to construct the planned Ninh Thuan 1 nuclear power plant, which will be the country's first nuclear energy facility. This shows that Russia is able to be more than a simple weapons provider to Vietnam, and that it can offer the country benefits that it can't receive elsewhere. Considering their robust relations, it's obvious why Vietnam refused to listen to the US and halt its cooperation with Russia.  

Chinese Complications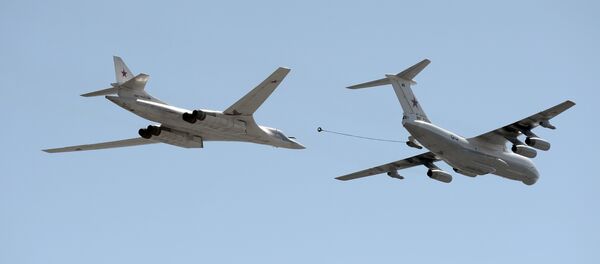 Vietnam's relationship with China has always been complicated, largely due to the fact that both neighbors have interacted with one another for millennia and experienced long periods of rivalry and discontent. In modern history, Vietnam and China reached a stalemate in their brief 1979 war, which observers described as a relative Chinese loss. Both countries have competing claims over the Spratly and Paracel Island chains, and movement of a Chinese oil rig into the latter last summer triggered violent anti-Chinese protests in Vietnam.
Despite this drama, China is Vietnam's single-largest overall trade partner, and the opportunity is certainly there that Beijing can integrate the country into its proposed Free Trade Area of the Asia-Pacific (China's response to the TPP), if Hanoi so chooses. Either way, Vietnam must delicately balance its moves vis-à-vis China in order to avoid provoking it and risking a full-blown conflict, which in any case, would only play to the interests of the US in its ultimate policy of Chinese containment. Should the two butt heads (be it on land or at sea), then US would gleefully exploit such a situation to rush its military units into the region for a long-term stay, thereby mirroring the same thing it did in Eastern Europe as a result of the Ukrainian Crisis that it helped manufacture.