MOSCOW (Sputnik) — More than 700 paratroopers engaged in a fight with a simulated enemy in the Russian western city of Pskov as part of the exercise, the Defense Ministry's press service said Thursday.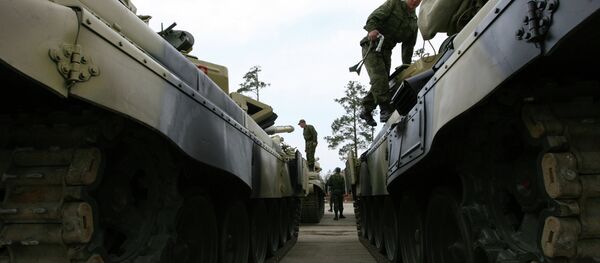 "Pskov airborne troops…have been moved to the area where the exercise is taking place… In total, more than 700 paratroopers landed in the area," the press service said.
The press service also said that more than 2,000 paratroopers participated in the regrouping exercise and marches, together with up to 10 aircraft.
Earlier, in the day, the Defense Ministry said that the servicemen of Russia's Eastern Military District on the island of Sakhalin were preparing for shooting activities as part of exercises.
Earlier this week, several Russian military divisions were brought to full alert and began preparations for snap combat readiness drills.
In December 2014, the Russian Defense Ministry said it had plans to hold at least 4,000 military drills across the country in 2015.