On Wednesday, instead of congratulating Netanyahu on his narrow victory in Israel's national elections – as leaders from Canada and Britain did – the Obama administration promised consequences for the prime minister's vow to prevent the establishment of an independent Palestinian state.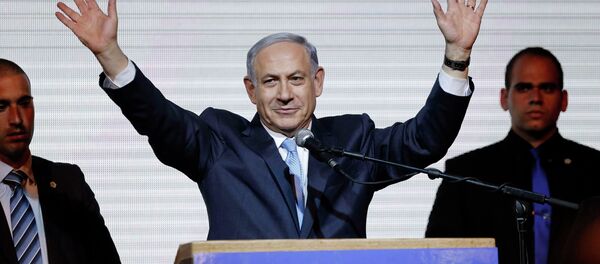 One possible punitive action the US could take would be to ease its staunch opposition to Palestinians turning to the UN Security Council to create a state, senior US officials told the Associated Press.
"There are policy ramifications for what he said," an American official said of Netanyahu's campaign rhetoric rejecting the creation of a Palestinian state. "This is a position of record."
Shortly after Netanyahu was reelected, the White House reaffirmed its support for the idea of two independent nations living side by side, a central tenet of peace negotiations led by presidents from both US political parties.
The White House also criticized Netanyahu's Lukid party for using anti-Arab rhetoric in the lead-up to the election as a last-ditch effort to rally support.
"Rhetoric that seeks to marginalize one segment of their population is deeply concerning and it is divisive," White House spokesman Josh Earnest was quoted as saying by the AP.
"In the context of the recent election, Prime Minister Netanyahu indicated a change in his position," Earnest said on Wednesday. "And based on those comments, the United States will evaluate our approach to the situation moving forward."
If Netanyahu sticks to his opposition of a two-state resolution to the Mideast conflict, it could force Obama – or whoever succeeds him – to choose between the prime minister and a longstanding US policy that receives bipartisan support.
Judging by the sudden nosedive in statesmanship between Obama and Netanyahu, it appears likely that the president would willingly choose a two-state solution over standing with the prime minister.
While the US and Israel have historically been strong allies, Obama and Netanyahu have clashed in the past – most recently over their opposing views of Iran's nuclear program.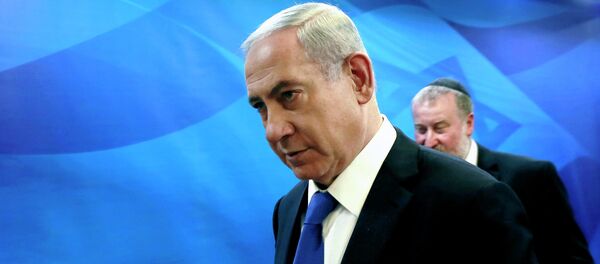 In January, Netanyahu accepted Republican House Speaker John Boehner's invitation to address a joint session of Congress – riling Democrats on Capitol Hill and the Obama administration, which Boehner opted to keep in the dark.
Obama declined to visit with Netanyahu when the prime minister finally arrived in Washington earlier this month; the White House cited its policy of appearing impartial so close to a foreign diplomat's election.
And while Netanyahu complimented Obama effusively during his speech – along with praising enduring US-Israel ties – many saw it only as flattery aimed at helping the prime minister successfully torpedo the president's ongoing negotiations with Iran.
As Elliot Abrams points out in an editorial for the Council on Foreign Relations, the relationship between Obama and Netanyahu is not likely to warm before the end of Obama's final term.
"Those who favor close and cooperative relations between Israel and the United States are in for a rocky 22 months," Abrams wrote.