Reaching across the aisle, two Republican Senators – John McCain and Bob Corker – have teamed up with two Democrats – Jack Reed and Bob Menendez – to draft a letter to US Secretary of State John Kerry and US Defense Secretary Ash Carter.
Composed Thursday, the letter addresses the need to develop a comprehensive strategy to counter China's land reclamation attempts in the South China Sea. Without such a plan, "long-standing interests of the United States, as well as our allies and partners, stand at considerable risk."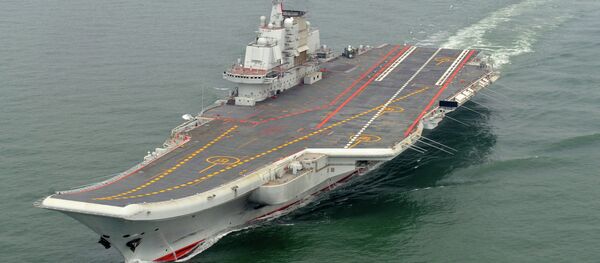 The letter makes specific mention of Gaven Reef. Located within the strategically located Spratly Island group, the reef has seen significant development, with the Chinese government constructing artificial islands, as well as digging new maritime channels.
A second installation is also mentioned by name. Johnson Reef, located in the same island group, was once an entirely submerged formation, but has since been built into a 25-acre artificial landmass.
"While other states have built on existing land masses, China is changing the size, structure, and physical attributes of land features themselves," the letter said. "This is a qualitative change that appears designed to alter the status quo in the South China Sea."
The Senators expressed their concern that any of these reefs could be militarized and used to establish a new air defense zone. This fear stems from Beijing's 2013 creation of an air defense identification zone (AIDZ) in the East China Sea. That announcement was followed by an outcry from both the US and Japan.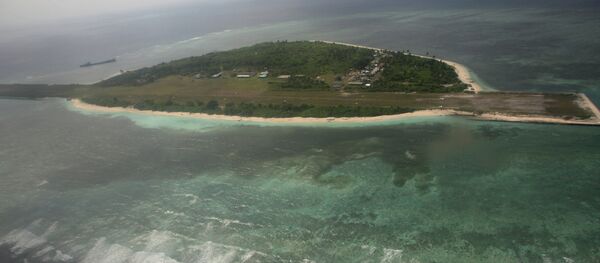 Still, while decrying a Chinese military presence, the United States has long maintained its bases in both Japan and the Philippines. Last month, the US Navy began flying some its most advanced spy planes, the P-8A Poseidon, out of its bases in the Philippines. This was viewed largely as a signal to Beijing.
The letter called for a strategy to establish "specific actions the United States can take to slow down or stop China's reclamation activities…"
"We have a right to do this," Chinese Foreign Ministry spokesman Hong Lei said in response to the Senator's letter.
This echoes comments from Beijing in previous years, when US authorities first expressed concern about construction in the Spratly Islands.
"China asserts indisputable sovereignty over the Nansha [Spratly] Islands and the adjacent waters," Chinese Foreign Ministry spokesperson Hua Chunying said during a press briefing last September, "and China's activities on relevant islands and reefs of the Nansha Islands fall entirely within China's sovereignty and are totally justifiable."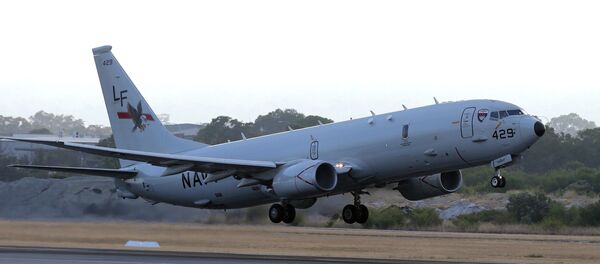 26 February 2015, 19:23 GMT
The South China Sea is a heavily disputed expanse of ocean. While Beijing claims nearly 90%, these territorial assertions are disputed by various other nations in the region, including the Philippines, Vietnam, Brunei, and Malaysia.
The Senate – and John McCain in particular – seem very fond of postage these days. Earlier this month, Senate Republicans sent an open letter to the leaders of Iran, warning them that any deal made through the Obama administration's nuclear negotiations would be swiftly rejected by Congress. Responding, Ayatollah Khamenei called the letter "a sign of a decline in political ethics and the destruction of the American establishment from within."