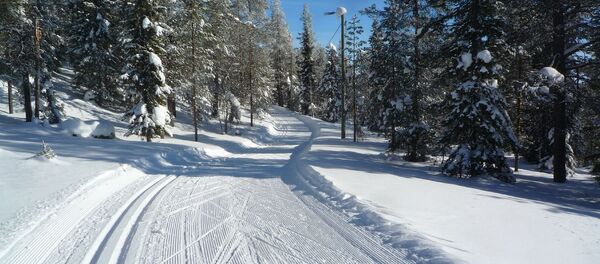 Fitch Ratings Agency has cut its outlook on Finland's AAA sovereign debt rating on the basis of the country's weak prospects for growth, as GDP remains 7 percent below the level seen before the 2008 financial crisis.
"Real GDP declined 0.1% in 2014, after falling in both 2013 and 2012," Fitch noted in a statement, adding that it expected growth for the coming year to total 0.5 percent, a downward revision of 0.6 percentage points since the last review in September, when the agency affirmed the country's international credit rating as "AAA with a Stable Outlook," but sounded caution on the prospects for Finland's export market as a result of the EU's restrictive measures against Russia, and Russia's counter-measures.
"External trade prospects have been adversely affected by a sharp fall in exports to Russia, Finland's third-largest trading partner," read the statement, released on Friday, which also cites  "sector-specific shocks in the electronics and paper sectors," and a decrease in the working-age population since the final quarter of 2010. The agency expects growth to accelerate to 1.3% in 2016.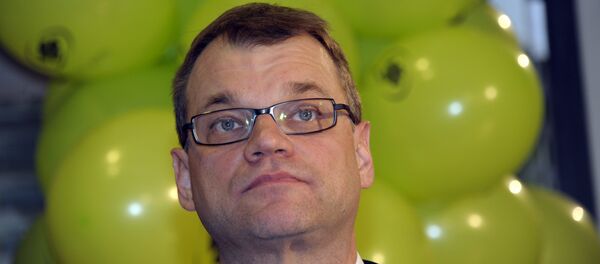 Finnish Prime Minister Alexander Stubb responded to the report with a call for economic reforms: "Alongside adjustments we definitely need to make structural changes," said Stubb, warning that pension and labor reform "is not enough. Action is still needed to increase both labor demand and supply."  
In October Standard and Poor's downgraded Finland's long-term sovereign credit rating from AAA to AA+, with a stable outlook for the next two years, based on the agency's belief that "continuing subdued external demand adds to structural economic and demographic challenges," and that the country is vulnerable to a slowdown in exports to Russia, and to the Eurozone. 
The downgrade saw Finland leave Germany and Luxembourg as the only two countries in the Eurozone to be rated triple A by all three ratings agencies; Finland retains its top Aaa rating with Moody's Investor's Service, which last issued its credit opinion on the country's debt in January. 
Fitch's most recent announcement is expected to have a limited impact on Finland's sovereign bond yields, which along with those of other Eurozone members have fallen as a result of the €1.1 trillion [$1.19 trillion] bond-buying program begun by the European Central Bank this month.