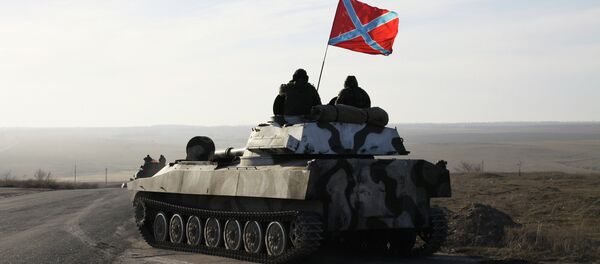 DONETSK (Sputnik) — Monitors from the Organization for Security and Co-operation in Europe (OSCE) and a group of Russian journalists came under fire by Kiev-led forces in Eastern Ukraine on Tuesday, Ministry of Defense of the Donetsk People's Republic (DPR) said.
"While heading for Shirokino [near the city of Mariupol] along with the OSCE monitors to assess the implementation of the ceasefire, our convoy came under fire by Kiev-led forces. A group of Russian journalists also came under fire," DPR Defense Ministry was quoted as saying by the Donetsk news agency.
No deaths or injuries have been reported as a result of the incident.
DPR Head Alexander Zakharchenko confirmed earlier in the day that Russian Armed Forces representative at the Joint Center for Coordination and Control (JCCC) Colonel-General Alexander Lentsov also came under fire in Donbas.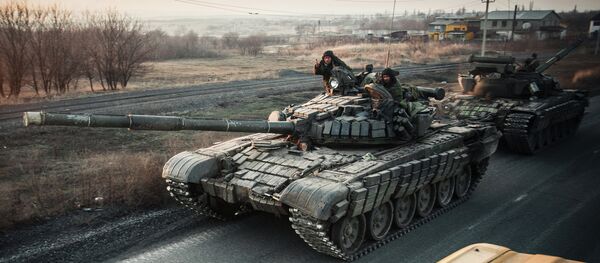 JCCC is a joint center established by Ukraine, Russia and the OSCE Chairperson-in-Office in East Ukraine following the September 2014 ceasefire agreement to coordinate the implementation of the truce in the country.
The most recent ceasefire in Donbas became effective on February 15, after Kiev forces and representatives of the self-proclaimed republics of Donetsk and Luhansk agreed on a number of measures to deescalate the military conflict lasting since April 2014.