BERLIN (Sputnik) – Germanwings air carrier will resume regular flights later on Wednesday that had been disrupted following Airbus A320 crash in southern France, the company press service has told RIA Novosti.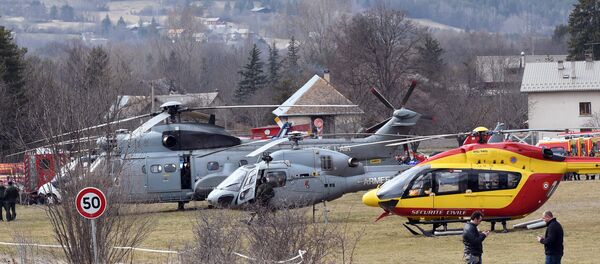 The Airbus A320 of Germanwings, a low-cost airline owned by Lufthansa, was heading from Barcelona to Dusseldorf when it crashed in the French Alps on Tuesday morning carrying 144 passengers and 6 crewmembers.
Following the incident, Germanwings reported occasional flight disruptions within its network. The disruptions were due to individual decisions of crewmembers, who had lost colleagues in the incident, to take time off of work, the company said in a statement.
"Today regular flights will be fully resumed, except for one, from London to Cologne, but it was canceled for objective reasons," the company spokesperson said.
The spokesperson added that Tuesday's delays and cancellations of flights had taken place not due to unscheduled technical checks but because pilots and crewmembers had had personal difficulties.