MOSCOW (Sputnik) — Pro-government forces regained control over the airport in the southern Yemen city of Aden, seized the day before by forces supporting Houthi rebels, Agence France-Presse reported Thursday.
Earlier in the day, Yemeni President Abd Rabbuh Mansour Hadi's spokesman said the leader is in Aden and supports the international military operation against the Houthi militia.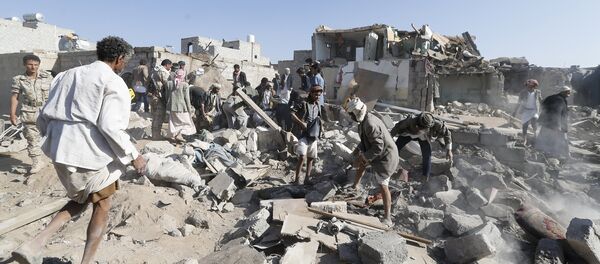 On Wednesday, Saudi Arabia announced the launch of a military operation against Houthis in Yemen. Several other nations, including Bahrain, Qatar and Egypt, are participating.
The Saudi-led airstrikes, targeting the capital Sanaa, have killed over 20 and injured more than 30, local security and medical sources informed Sputnik.
The Shiite Houthi group had taken control of large areas in Yemen, forcing President Hadi and his government to resign in late January.
Hadi was under house arrest in Sanaa before he fled to Aden in February, disavowing his resignation.