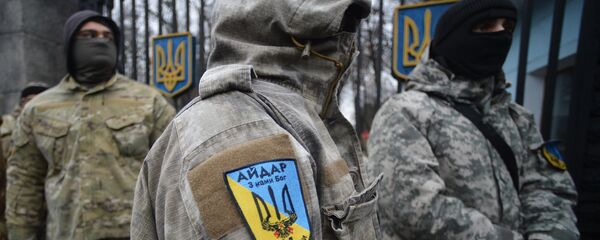 Ukrainian Minister of Internal Affairs Arsen Avakov told Ukrainian television Thursday that Kiev had made a mistake when it didn't blow up the regional administration centers in Donetsk and Lugansk at the start of the civil conflict there last year.
"I'll say something that may make me look bad; I am a wanted man in Russia as it is. Anyway, back then [at the start of the conflict] we should have blown up the Donetsk Regional Administration," Avakov noted, speaking on Channel 1+1's program 'Right to Rule'. "Perhaps there would be 50 dead terrorists, but then we would not have 5,000 deaths in the Donetsk region. Something similar should have been done by Ukraine's Security Service in Lugansk, but were we ready for this then?" the minister pondered.
Responding to Avakov's commentary on Friday, Russian parliamentarian Franz Klintsevich said that the minister's statement represents a "barbarous point of view."
"Arsen Avakov considers that Kiev's biggest mistake was its indecisiveness in beginning the mass killing of protesters immediately after the beginning of the conflict, which would make others think twice about protesting. This is a truly barbarous point of view," Klintsevich said.
Klintsevich believes that in reality such terror tactics would have only given rise to greater violence and more unnecessary deaths, and noted while such commentary may be forgivable for an ordinary citizen, it is inexcusable for a minister. "Such a statement seems to indicate that Kiev has 'worked out the bugs' in its thinking and is ready to regain authority over southeastern Ukraine at any cost, regardless of civilian casualties; Avakov has only reiterated what everybody already knew."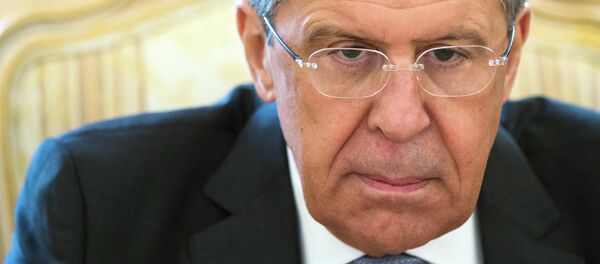 In April 2014, Ukrainian authorities launched a so-called 'antiterrorist operation' against protesters in eastern Ukraine who rejected the country's new government following an unconstitutional coup that had occurred in Kiev in February. Since then, the United Nations has estimated that over 6,000 people were killed in fighting in the Donetsk and Lugansk regions, which have since formed self-proclaimed people's republics. Kiev has been accused of the indiscriminate use of artillery and air attacks in populated areas.
In June 2014, Ukrainian air forces carried out an air attack on Lugansk's central administrative building, in an attempt physically wipe out its leadership. The bombing resulted in 8 deaths and 28 injuries, including LPR Minister of Health Natalya Arhipova.
Russia put out a warrant on Arsen Avakov in June 2014, accusing him of organizing murders, the use of prohibited means and methods in warfare, and the obstruction of the lawful activities of journalists.