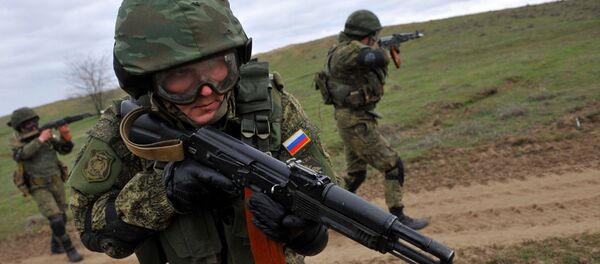 The Russian Defense Minister's press service reported on Monday that large-scale air defense exercises have got under way in Russia's Eastern Military District.
"The drills are taking place at special firing ranges in the Primorye Territory and Buryatia, where the servicemen will be tasked with destroying about 50 various targets," the press service said.
"To implement the task, the troops will use a spate of the short-range surface-to-air missile systems, such as the Osa, the Tor and the Strela-10. Additionally, the drills will see the Tunguska self-propelled anti-aircraft missile system, the man-portable air defense systems Igla and Verba, as well as the new generation long-range air defense missile systems Triumf and Favorit," the press service said.
It added that during the war games, the troops will, in particular, drill the units in repelling a massive missile and air strike by a simulated enemy.
The press service declined to elaborate on the exact number of servicemen involved in the exercises, but said that they will see the participation of air defense, aviation, radio-radar,  electronic warfare, reconnaissance and motor rifle units stationed in Buryatia and the Primorye Territory, as well as the Trans-Baikal, Khabarovsk, Kamchatka, Amur and Sakhalin regions.