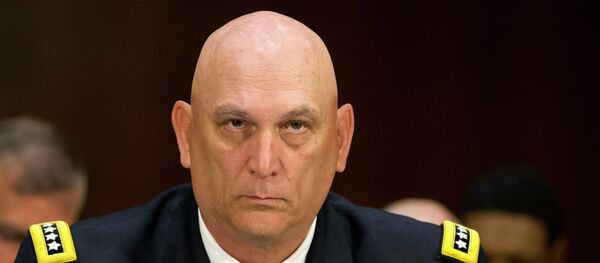 19 November 2014, 17:53 GMT
The Army is dealing with cuts so severe that only a third of the troops would be ready for any deployments and the rest of the service is basically living day to day, says Gen. Ray Odierno. Any more reductions, the general contends, would be extremely detrimental.
"It's incumbent on all of us to understand that further reductions simply will put us into a place we simply cannot go," Odierno said Wednesday at the AUSA (Army USA) Institute of Land Warfare Global Force Symposium and Exposition taking place in Huntsville, Alabama.
"Today our nation is facing enormous challenges. I believe we are at a strategic inflection point," Odierno said. "Our nation is facing determined enemies across the globe that have the desire, the capabilities and with increasing capacity to threaten not only our security, but the security of our allies. We continue to witness change in velocity of instability, unforeseen just a few years ago."
The Army has to be prepared for all kinds of contingencies, but it can't if it continues to face the kind of budgetary constraints it has of late. Being prepared, Odierno added, is especially important in dealing with continued threats from extremists groups such as the self-proclaimed Islamic State.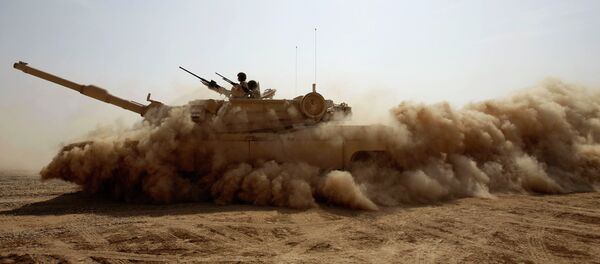 30 January 2015, 12:48 GMT
"In the Middle East we're seeing the expansion of sectarian conflict that we have not seen before. Extremist organizations are aligning with IS and attempting to proliferate themselves not only across the Middle East but North Africa," he said.
And it's not just in the Middle East where the US Army needs to pay attention, but many other areas, including central Africa, Europe, North Korea, among others. There really is no area of the world, Odierno asserts, where the US Army shouldn't be looking at.
By 2017, The Army plans to cut 80,000 soldiers out of the active force and reorganize several departments and jobs within the Army.
In just the last year, investment in new equipment is down 25 percent, a situation Odierno says is barely tolerable. The Army has also seen cuts thru sequestration.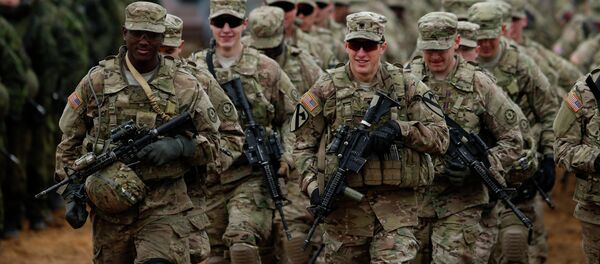 "The unrelenting budget impasse has compelled us to degrade readiness to historically low levels," Odierno said.
"Even today we only have 33 percent of our brigades ready, when our sustained rate should be closer to 70 percent. We are unable to generate readiness for unknown contingencies, and under our current budget Army readiness will at best flatline over the next three to four years."
Odierno is suggesting that budget planners think smartly and more strategically, and instead of across-the-board cuts actually make investments in new equipment and training that will pay off in the long and short term.