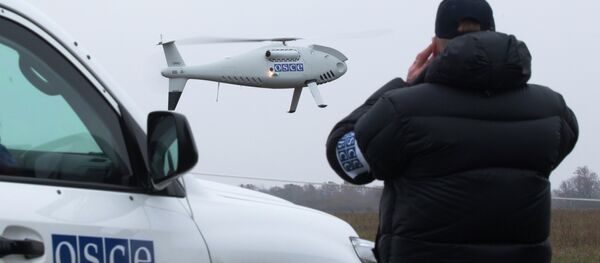 13 February 2015, 12:24 GMT
MOSCOW (Sputnik) — OSCE's observers are unable to perform full-fledged work because of "constant provocations from Ukrainian forces," Kelin added.
"I would like to emphasize an important aspect that the mission has not once recorded the presence of Russian military equipment or the presence of Russian military units [in southeast Ukraine]," Andrei Kelin said.
On February 13, OSCE Secretary General Lamberto Zannier said he saw Russian individuals, but not Russian army units, fighting in Ukraine's eastern Donbas region.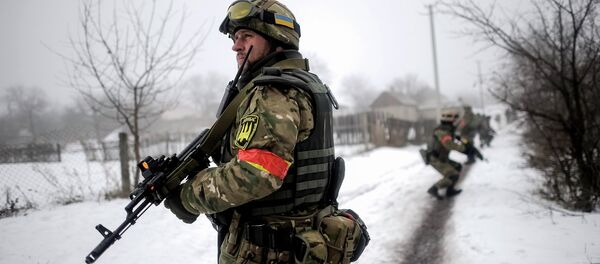 29 January 2015, 15:39 GMT
In January, the chief of Ukraine's General Military Staff Viktor Muzhenko has also acknowledged that Russian regular army units were not involved in combat action in the troubled Donetsk and Lugansk regions.
Since the start of the government forces' military assault on eastern Ukraine's independence supporters in April 2014, Kiev and the West have repeatedly accused Russia of interfering in the Ukrainian internal crisis. The accusations went as far as to claim that Moscow sent troops and weapons to help the independence forces.
Nevertheless, the Kremlin has dismissed the claims as not corroborated by any evidence.