Turkish journalist Yasar Elma was handed a suspended sentence of 23 months for "liking" a Facebook post criticizing the country's President Recep Tayyip Erdogan; the court deemed Elma's actions as an "insult of a public servant," news reports said.
Speaking to reporters, the journalist expressed surprise over the court's verdict.
"I had just used the 'like' feature of Facebook when I saw a comment on Mr. President one day. I deleted it after half an hour, but the police came up and the court convicted me in the second hearing of the trial," Elma said.
He added that he "did not know that liking a comment was a crime."
Elma's lawyer Dilber Demirel has already pledged to appeal the ruling, noting that the conviction is based on a single word that the court described as an insult without specifying it.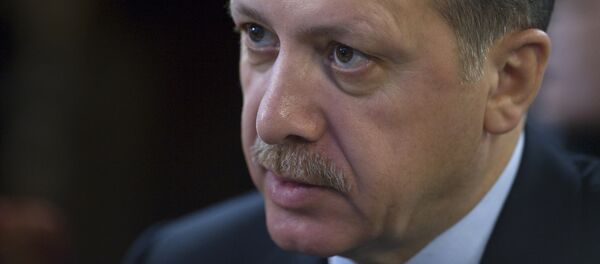 25 December 2014, 12:12 GMT
"We think that the ruling is against the law. Because several rulings in the past stressed that political figures should tolerate such harsh criticism," Demirel said.
Under Turkey's law, the crime of "insult" is normally punishable by three months in jail, if the complainant is a public servant then the prison term is extended to one year. If the "insult" is conveyed "publicly," such as via a media outlet, the law stipulates an additional increase in the prison term.
More than 70 people in Turkey have been brought to justice for "insulting" Erdogan since his was elected president in August 2014; hundreds of similar cases were also opened during Erdogan's term as the country's Prime Minister.