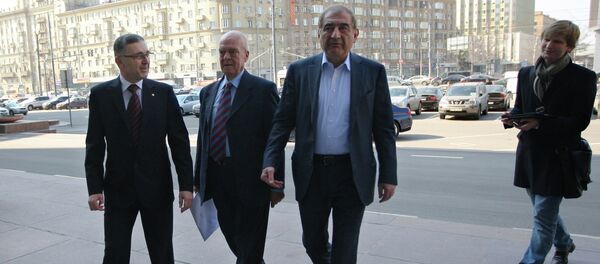 MOSCOW (Sputnik) — Participants of intra-Syrian consultations in Moscow are expected to issue a nine-point joint statement on Friday, a Syrian opposition source at the current talks told RIA Novosti Thursday.
"It will be a document issued jointly by opposition and government officials. We have agreed six point so far, three are remaining," Randa Kassis, a Syrian secular opposition figure, who has been invited to take part in the negotiations in Moscow, said.
Kassis said the document would be based on the principles agreed at Geneva I talks.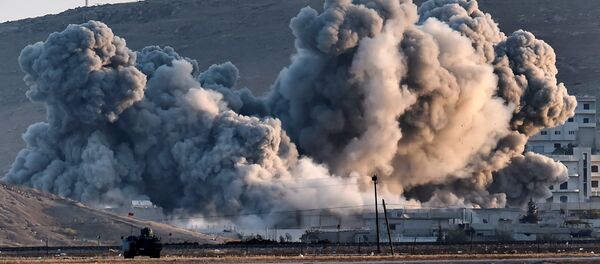 Meanwhile, another opposition source at the Moscow talks told RIA Novosti that the issue of future Geneva III talks on Syrian reconciliation had been taken off the agenda of the current consultations.
Earlier in the day, a representative of the Syrian National Youth opposition party Suheyr Sarmini told Sputnik that no particular changes were made during the last day of negotiations.
The Russian capital hosts the second round of talks between Syrian leadership and its fragmented opposition from Monday through Thursday. The National Coalition for Syrian Revolutionary and Opposition Forces, along with UN special envoy to Syria Staffan de Mistura, has declined the invitation to participate in the talks.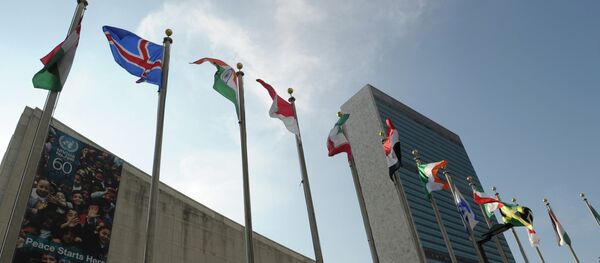 The parties first met in the Russian capital in late January to discuss a political framework for settling the Syrian crisis. The warring sides worked out so-called Moscow Principles outlining a political platform for national reconciliation.
The Syrian civil war began in 2011 following an anti-government uprising. The war has taken over 200,000 lives, and displaced millions, according to UN estimates.