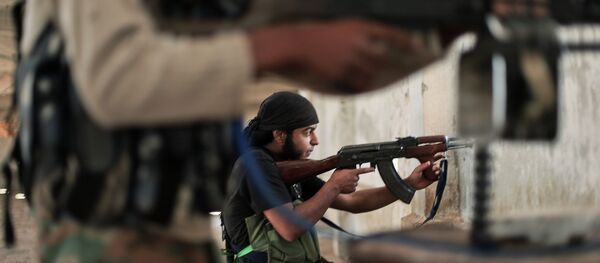 TASHKENT (Sputnik) – Several militant leaders active in Russia's North Caucasus have pledged allegiance to the radical Islamic State movement, a deputy head of Russia's Federal Security Service (FSB) said Friday.
"The Islamic State's plans to infiltrate other organizations, like Imarat Kavkaz, pose a certain threat. Some Imarat Kavkaz field commanders have already pledged allegiance to the Islamic State," Army Gen. Sergei Smirnov told reporters after an anti-terrorism meeting of the Shanghai Cooperation Organization (SCO) that focused on joint measures against the Islamic State.
He said that the Islamic State has been gradually spreading its influence to other post-Soviet states as well.
"The fact that the presence of the Islamic State on our borders is possible causes our deep concern. We need to prepare joint efforts to neutralize this threat."
Approximately 1,700 Russian citizens and 300 Tajiks are fighting on the side of the Islamic State, Sergei Smirnov added.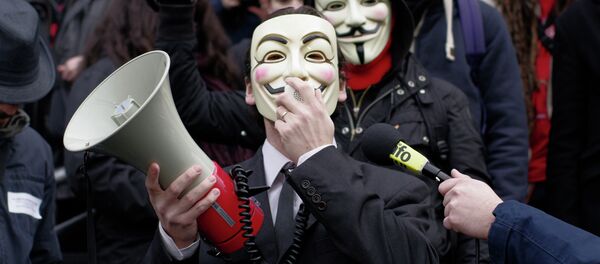 "We are well-informed on the existence of citizens from Shanghai Cooperation Organization member states in the Islamic State. According to our figures, there may be around 1,700 Russian citizens and 300 citizens from Tajikistan in the ranks of IS fighters," Smirnov told journalists in the Uzbek capital of Tashkent.
The Islamic State is a jihadist militant group that operates mainly in Iraq and Syria where it has captured large territories and declared a caliphate on areas under its control.
Over 20,000 foreigners from 90 countries are suspected to have joined ISIL to fight for the spread of Islamic extremist ideology, the US National Counterterrorism Center has estimated.