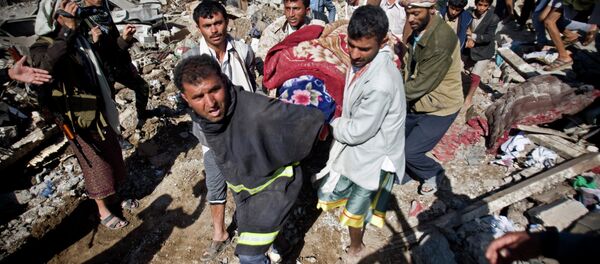 SANAA (Sputnik) — The automobile blew up in front of a mosque in the city of Bayhan in the Shabwah governorate, equidistant to the capital Sanaa and the southern port city of Aden.
"The explosion led to the death of at least seven people, injuring 15," the military source said.
Following six months of turmoil that led to the capture of Sanaa, Aden and other portions of Yemen by Shiite Houthi rebels, a coalition of Gulf nations launched an air campaign against the Houthis in late March.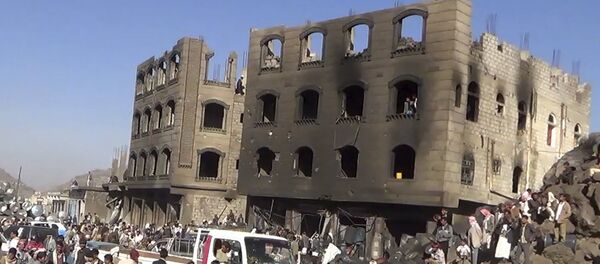 The Saudi-led coalition followed a request by Yemeni President Abd Rabbuh Mansur Hadi, who fled the country amid the ongoing fighting.
The United Nations' humanitarian coordinator in Yemen said on Friday that 15 out of 22 governorates in the country were engulfed in military clashes, leading to the destruction of key infrastructure and basic services.