EU is opening an antitrust case against Russia's state-controlled Gazprom energy giant amid worsening relations between Brussels and Moscow.
.@EU_Commission sends Statement of Objections to #Gazprom for alleged abuse of dominance http://t.co/1l0Z19OuzM pic.twitter.com/ysh87pbBaZ

— European Commission (@EU_Commission) 22 апреля 2015
EU Competition Commissioner Margrethe Vestager described Gazprom's behaviour in central and eastern European states as "unacceptable". 
Statement of Objection against Gazprom activities in 8 countries. Our preliminary view: Gazprom partitioned market and charged unfair prices

— Margrethe Vestager (@vestager) 22 апреля 2015
"All companies that operate in the European market — no matter if they are European or not — have to play by our EU rules," Vestager said.
Gazprom now has 12 weeks to deal with the allegations.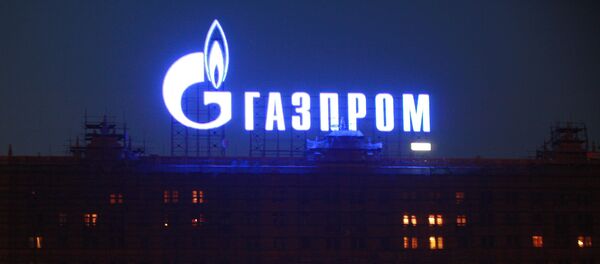 On Monday, the European Commission announced it would be filing an antitrust suit against Russia's Gazprom for allegedly abusing its dominant position in European natural gas markets.
Gazprom has been under investigation by the European Commission since 2012 for allegedly hampering energy flows in Europe.
Since 2014, Gazprom has begun selling off some of its energy assets, including a 10.5 percent stake in Germany's Verbundnetz Gas, and a 37 percent stake in its ownership of two Lithuanian gas distributors.
Europe depends on Russian energy imports for 30 percent of its energy needs, according to European Commission statistics.