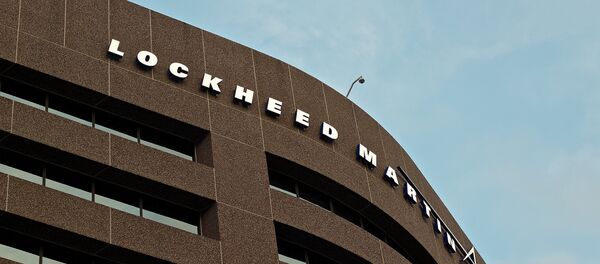 WASHINGTON (Sputnik) — Tens of thousands of protesters rallied online against the US Trans-Pacific Partnership (TPP) free trade agreement because provisions of the deal violate Internet rights, according to a US digital advocacy group.
"Less than a week after Congress introduced Fast Track / Trade Promotion Authority (TPA) legislation, thousands of websites and tens of thousands of Internet users have united against it, citing… dangerous provisions in agreements like the Trans-Pacific Partnership (TPP) that undermine freedom of speech on the Web," Fight for the Future announced in a press release on Thursday.
More than 2,354 websites and tech companies joined an "emergency action" on Thursday, calling on Internet users to contact their congressmen to tell them to oppose the agreement, the release said.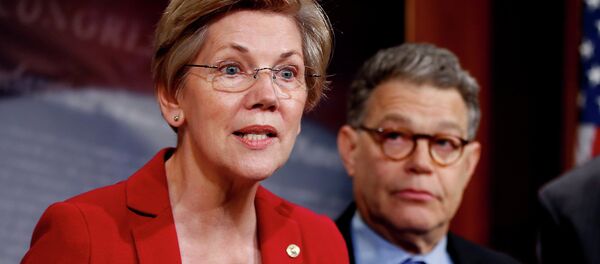 Fight for Future said the TPP agreement contains provisions that will force Internet service providers to remove content that allegedly infringes on corporate intellectual property rights and will create harsh penalties for journalists and whistleblowers, according to the group's website.
On Wednesday, demonstrators from the Stop Fast-Track movement rallied outside US Congress to oppose legislation that would allow US President Barack Obama to direct free-trade negotiations with foreign countries and to finalize agreements like the TPP with minimal input from Congress.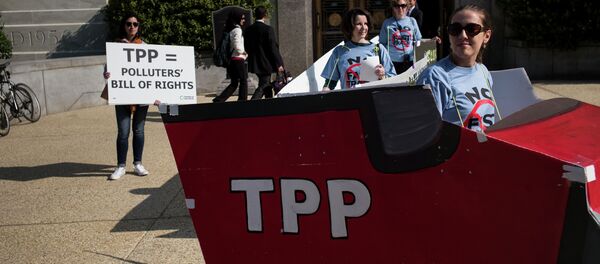 The TPP is a free trade agreement negotiated between 12 Pacific nations, which goes beyond lowering traditional trade barriers, such as tariffs and quotas, and is expected to include rules on regulatory policies.
On Thursday, US Senator Sherodd Brown said that NAFTA-style deals like TPP hurt American workers and only benefit large corporations. Proponents of TPP argue that the trade deal will boost job growth and expand US exports.