The United States is engaged in "rebranding" of Ukraine, which purpose is to create a new image of the country, German portal Propagandaschau wrote.
The process will resemble the creation of popular brands as the US has long become a kind of "corporation," living in accordance with strict principles of the market economy.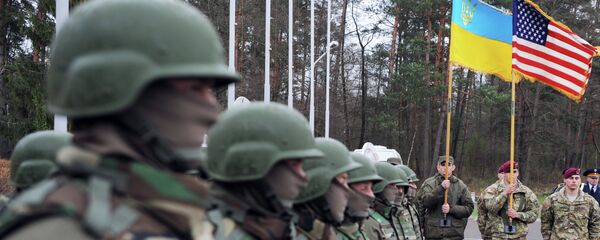 Human rights are only a 'brand' for the US in the global system. According to the US, marketing and public relations are no less important for a state than for Coca-Cola, McDonalds and Ford companies, the author wrote.
The foreign policy of the United States is focused on the export of totalitarian market ideology, which is necessary for the country to expand its markets and increase profits.  The US throws itself into new markets and fills them with its own ideology, laws and commodities. To capture new potential markets the country uses not only methods of pressure, but also competent marketing, PR and outright propaganda, the article said.
The author analyzed a lecture, made by a US citizen Vivian Walker and released on YouTube, which "astonished Ukrainians" with a rebranding project for the Ministry of Foreign Affairs of Ukraine.
The designers have created a new type "Bandera Pro", which the Foreign Ministry is expected to use. They also have created a new logo — a graphic picture of a ship with the slogan "The will of the people – it is the wind in our sails."