MOSCOW (Sputnik), Daria Chernyshova — Close cultural and historical ties between Russia and Austria are a good basis for fruitful cooperation between Moscow and Vienna, which can bring about more results, Austrian Ambassador to Russia Emil Brix told Sputnik in an exclusive interview.
"I always believe that if countries like Russia and Austria, which are close culturally and also because of the historical developments, work together, it can lead to positive results," the Ambassador said.
He said that both Russia and Austria have deep empathy for one another that provides a solid foundation for bilateral ties, as foreign policy is also largely based on civil society and public opinion.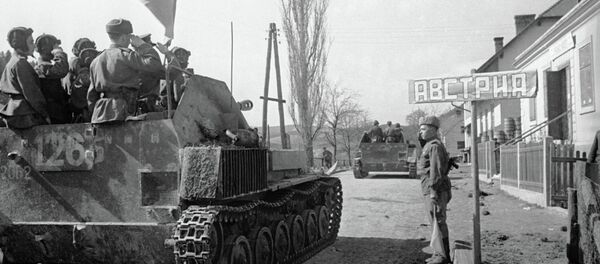 "Public opinion in Russia regarding Austria, I can fortunately see, has not declined over the past few years. The same is true on the other side in Austria, there is an appreciation for Russia," Emil Brix told Sputnik.
The European Union has imposed large-scale economic sanctions against Russia, accusing it of fueling internal conflict in Ukraine. Moscow dismissed the accusations and responded with a ban on certain food imports from the sanctions-imposing nations last August.
Austria is among those EU mebmers who have spoken of the negative impact the Russian food ban could have on their economies.
Last month, Austrian Foreign Minister Sebastian Kurz said that while Vienna does not support the immediate extension of economic sanctions against Russia, everything will depend on the reconciliation in Ukraine.