MOSCOW (Sputnik) – The Russian Direct Investment Fund (RDIF), the Russia-China Investment Fund (RCIF) and the government of China's Heilongjiang province have agreed on the creation of a special investment fund for agriculture projects, RDIF head Kirill Dmitriev has told RIA Novosti.
"The sides intend to form a special investment fund of $2 billion, our share is a minor one, it will be mostly the money of institutional Chinese investors, including those with significant experience in investment in the agricultural sector," Dmitriev said.
According to the RDIF CEO, up to 10 projects are currently being considered, including several new ones on the development of the agriculture sector in the Far East.
Russia and China are also mulling several projects aimed at boosting China's financing of the activities of export-oriented companies in Russia.
RDIF and the China Construction Bank (CCB) have developed "a mechanism of joint investments" that involves more risk but is expected to generate more gains, Dmitriev told RIA Novosti, adding that 5 projects have already been actively developed with "reliable borrowers" who have realized that European banks are impeding the lending process.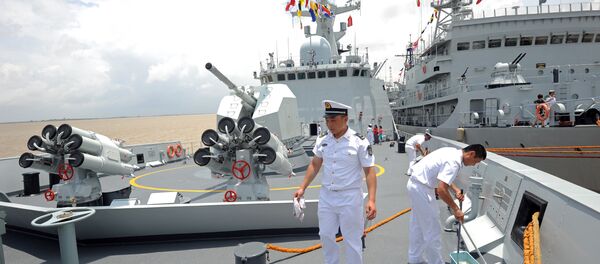 A relevant agreement between RDIF, CCB and RCIF will be signed on Friday, in the presence of Russian President Vladimir Putin and Chinese President Xi Jinping, who will be in Moscow on May 8-10.
RDIF will also sign a deal with CITIC Merchant, the merchant banking arm of the CITIC Group, a Chinese state-owned investment company, during Xi Jinping's visit to the Russian capital.
According to RDIF CEO Kirill Dmitriev, the agreement on the creation of a joint investment bank will help attract Chinese capital to Russia and will also make it easier for Russian companies to enter China's markets.
Moscow and Beijing have been actively developing bilateral cooperation over the past years. At the end of last month, Russian Finance Minister Anton Siluanov announced that Russia is interested in Chinese investments, saying that the two countries plan to develop cooperation in the field amid tight conditions on the western markets.
The two countries have also worked to boost mutual payments in national currencies.
Last month, Chinese Foreign Minister Wang Yi stated that the trade turnover between China and Russia is likely to reach $100 billion in 2015.