According to Donald Akers, the incident began when he and his wife, Janet, were on their way to place flowers on her mother's grave for Mother's Day. 
When black Dodge Ram starting driving into her lane, Janet honked the horn.
"To let him know, hey, you're coming over to hit us, and then he backed down, got behind us, and honked and honked and honked, all the way through the intersection" Janet Akers told KTVI News. 
When Akers motioned to the driver to pull over in a parking lot so they could explain why they had honked, the wife of the driver got out of the car "yelling" according to the couple.
Then the driver himself came over, armed with a gun. 
"He held the gun first, I didn't know if he was going to shoot us or what," Donald said "But instead, he hit me right across the nose with it. Broke my nose, my sinus cavities, broke my teeth."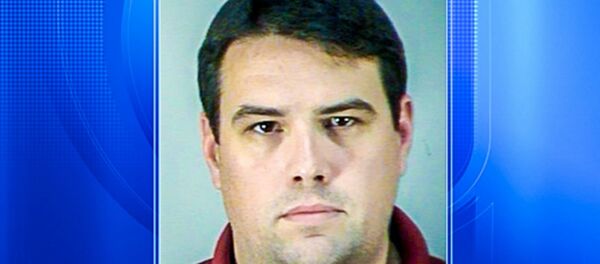 Janet called 9-11 and took photos to document the scene, but the reaction of responding officers added insult to injury, she explained. 
"So the police came, and went over directly to them. And were talking to them, laughing, joking around," Janet said, "We feel like they knew him right off the bat."
Donald noted that it was the police who arrived on the scene who told them the driver of the Ram was an off-duty police officer. 
The couple say that Donald was not offered medical treatment quickly, and that their car — but not that of the man who pulled a gun on them — was searched by responding officers. 
The incident is still an active investigation, so the police have not released the names of those involved in it, and the St. Louis County Counselor will announce whether any charges are filed.