Under the name Huangshi, the vessel was built at the Shanghai Hudong shipyard and is now the 20th in-class to be commissioned. According to HIS Jane, the ship was inducted into the PLAN's North Sea Fleet after a ceremony at the Wiehai maritime garrison.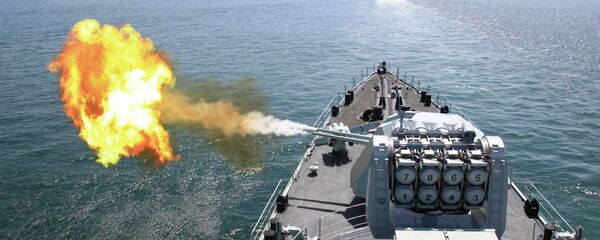 The type 056 Corvette vessels, which combine a stealth design with modern weapon systems and sensors, are armed with one 76 mm main naval gun, and carry two triple-torpedo launchers and four containerized anti-ship missiles.  The vessel also features a stealthy hull design with a sloped surface.  While the absence of a hangar aboard the vessel constrains sustained helicopter operations, the flight deck enables the operation of a Z-9C helicopter.
Huangshi will be the fourth in-class vessel to be fitted with towed array and variable depth sonars which, IHS Jane reported, indicates a primary anti-submarine warfare (ASW) role.
Type 056 Corvette was designed in 2012 to replace the older Jianghu class frigates and type 037 model. The Corvette was the first Chinese modular warship that can be deployed as an offshore patrol vessel or multi-role frigate. Designed and built by China State Shipbuilding Corporation (CSSC), Type 056 Corvettes are set to become the backbone of the PLAN, with a class of more than 30 anticipated.