BRUSSELS (Sputnik) — The European Union is not considering a military operation in Libya, EU foreign policy chief Federica Mogherini said Wednesday.
Following the presentation of the new European Agenda on Migration, Mogherini told reporter:
"We are not planning in any possible way any military intervention in Libya. What we are planning is a naval operation in coordination, hopefully, with the Libyan authorities to dismantle the business model of the criminal organizations that are smuggling and trafficking people."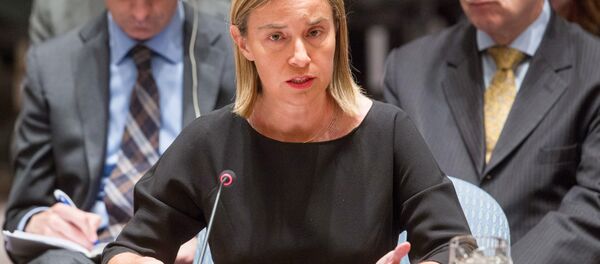 The first decision on naval missions against ships carrying migrants from Libya to Europe across the Mediterranean Sea will be adopted on May 18, she added.
On Monday, Mogherini asked the UN Security Council to authorize military action to detain or destroy vessels that are part of human trafficking networks in the Mediterranean.
Tripoli has so far disapproved of the EU plan to use force against migrant smugglers, according to Libya's envoy to the United Nations (UN) Ibrahim Dabbashi.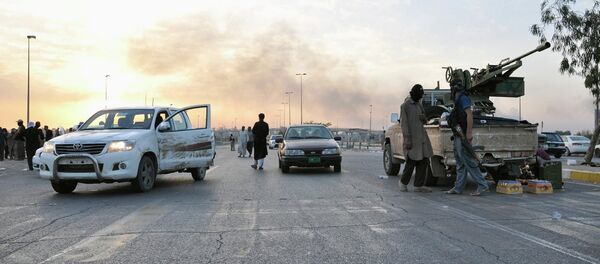 The move comes amid a sharp increase in maritime migration to EU member states from North Africa and the Middle East.
The Mediterranean Sea is not only the shortest route for migrants to reach the continent, but also one of the deadliest, testified to by the thousands who have drowned while attempting to make the crossing.
In April, a boat sailing from Libya to Italy with some 900 migrants capsized in the Mediterranean Sea, resulting in almost everyone on board losing their lives.