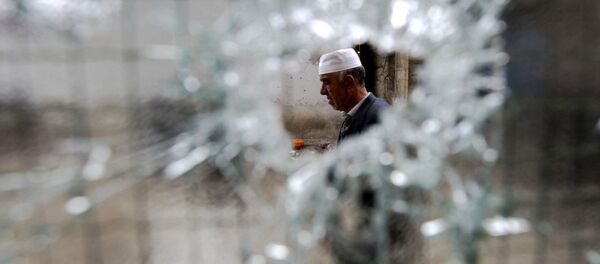 According to some officials and analysts the terrorist attack in Kumanovo is increasingly becoming associated with the idea of a so-called 'Greater Albania.' Many of them are afraid of the possible expansion of terrorist activities in the other regions of the country.
In this 'Greater Albania' the area of Montenegro is also included which consists of about 5% Albanians.
Analysts believe that the recent events in Macedonia "do not resemble a total war but a rather intention to extend the line of confrontation between Russia and the West in the Balkans."
"It is absolutely obvious that the agenda is the 'Ukrainization of the Balkans'. It is quite similar to the Arab Spring and Ukraine," said political analyst Dusan Janjic.
Chairman of the Foreign Relations Committee of the Parliament of Montenegro Miodrag Vukovic told Sputnik that the Macedonian events are enough reason to increase alertness and the level of responsibility of state structures.
"Montenegro does not rely on chance. But at this moment the country is not facing any immediate danger," Vukovic said in an interview with Radio Sputnik.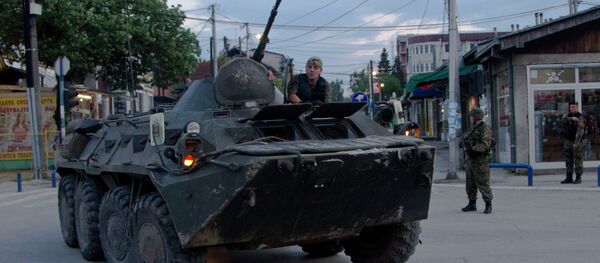 On the other hand, representative of the opposition Democratic Front Nebojsa Medojevic told Sputnik that the government of Montenegro did not include any threat to the territorial integrity of the country in the 2013 strategic defense plans that could potentially come from extremists advocating the idea of a 'Great Albania'.
"I have many times warned the public of Montenegro that this is politically and ideologically a very strong draft backed by virtually all the representatives of the Albanian nation. In Albania, in the neighboring countries and the powerful Albanian Diaspora, especially in the United States, Albanian national interests have been getting lobbied for over 30 years," Medojevic said.
He adds that this situation causes panic among the population which leads to ethnic tensions. But recent events in Macedonia just prove that the project is real.
He continues by stating that some Western institutions consider that thousands of participants in the war in Kosovo and a large number of those who received training in various camps of the terrorist "Kosovo Liberation Army" (KLA) or "National Liberation Army" (involved in the conflict in the north of Macedonia in 2001) and other irregular military formations in the past 15 years could be used to implement this idea.
"I am afraid that these actions do not meet the interests of neither the Albanians nor the other people living in the region" said Medojevic.
Political analyst Dusan Janjic noted that there is still no accurate data on who is behind the group of terrorists who attacked Kumanova.
"It is unclear whether they are related to NATO and the West, and it is this theory which is now prevalent in Serbia. Or perhaps we are talking about the impact of events in Iraq and Syria," Janjic said.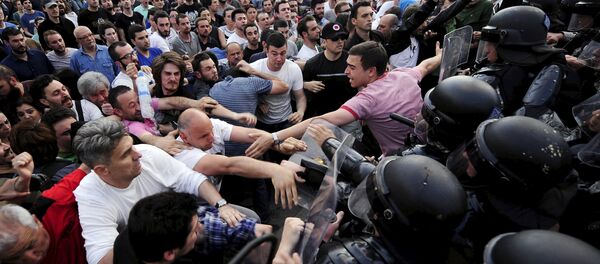 As for Montenegro, he thinks that the wave of extremism in Macedonia will hardly affect Montenegro.
"I believe that Montenegro is absolutely out of this context. First, Albanian extremism is hardly supported here. In addition, when a few years ago there were attempts to create something similar, Montenegro reacted very strongly — and was supported by the West."