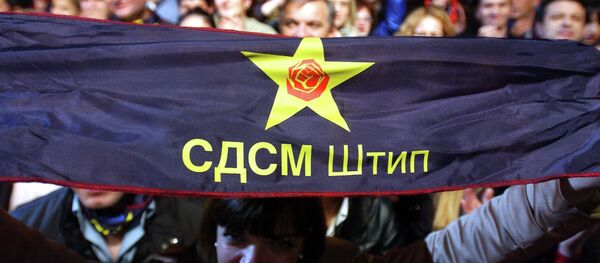 MOSCOW (Sputnik) — The situation in Macedonia is being led to a "color revolution," the West has launched plans to do so, the Russian Foreign Ministry said in a statement Saturday.
According to the ministry, the recent Serbian media reports of arrest of a Montenegro national who aided Kosovan-Albanian extremists in Macedonia is "convincing proof of plans, launched from the outside, to destabilize the political situation in the country, of attempts to push it into the abyss of a color revolution."
The ministry claims that this is also proof that the Western organizers of such events prefer to act using people of "countries that are attracted by the NATO bait."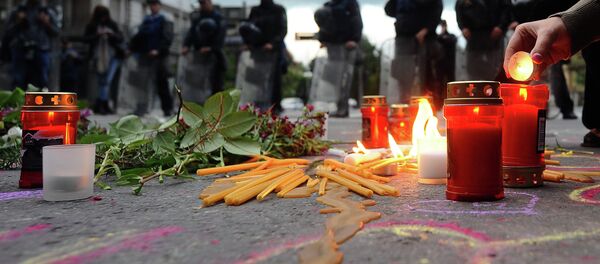 The "color revolutions" were a series of regime changes caused by protests in several post-Soviet republics, including the Rose Revolution in Georgia in 2003, the Orange Revolution in Ukraine in 2004 and a more violent Tulip Revolution in Kyrgyzstan in 2005.
On May 9, Macedonia witnessed violent clashes between police and an armed group in Kumanovo, a city bordering Serbia and Kosovo, which claimed the lives of eight Macedonian security officers and 14 gunmen.
According to the Macedonian Interior Ministry, the group was led by five former members of the Kosovo Liberation Army (KLA).
The clashes came amid a a period of serious political instability in the country. On May 6, at least 40 people, including 38 police officers, were injured during anti-government protests in Skopje.