"We remain in constant contact through our embassy in Kiev with the Ukrainian military and political leadership. We are always aware of their priorities and needs. We estimate what kind of help we can provide. The Secretary of Defense is personally involved in this process and I can assure you that all options to provide weapons to Ukraine are being considered," Evelyn Farkas, Assistant Secretary of Defense for Russia/Ukraine/Eurasia, said in an interview with the Ukrainian service of the Voice of America.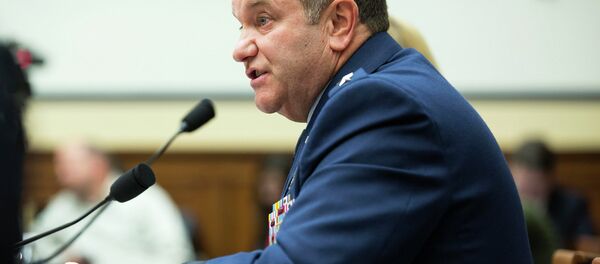 Farkas said that Russia had violated international law and that the US was working within the framework of the Minsk accords to make Russia implement them.
"The Department of Defense has already provided nearly $200 million to help provide security in Ukraine. The assistance was steered to the Armed Forces of Ukraine and its Border Service. That entails military uniforms, armored vehicles, counter-mortar radar, medical items, trainings… We continue to provide assistance because we undertook this commitment," Evelyn Farkas added.
The Obama Administration earlier said it was mulling the supply of lethal weapons to Kiev, but later thought better of it. 
The House of Representatives lower chamber of Congress then approved a resolution urging President Barack Obama to provide Ukraine with "lethal defensive weapon systems" that would better enable the Ukrainian people to defend its sovereignty.