WASHINGTON (Sputnik) — The World Bank (WB) is open for cooperation with BRICS bank, Senior Advisor on BRICS at the WB Group Otaviano Canuto said Monday.
President of the WB Jim Yong Kim clearly stated that the bank is ready to cooperate with BRICS in various areas, Canuto told RIA Novosti.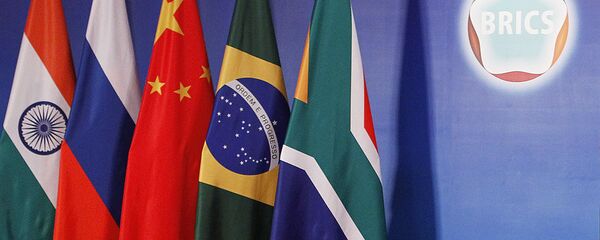 The advisor explained that the World Bank plans to proceed from its 70-year-old experience in such kind of work. A new bank can learn much faster based on the experience of already existing institutions, Canuto added.
The third annual "Doing Business with the BRICS" conference is taking place in Washington.
The BRICS New Development Bank was created in mid-2014 by an agreement between Russia, Brazil, India, China and South Africa. The member states also agreed to establish a $100-billion liquidity reserve to maintain the bank's financial stability.
The bank was designed as an alternative to Western global financial institutions.