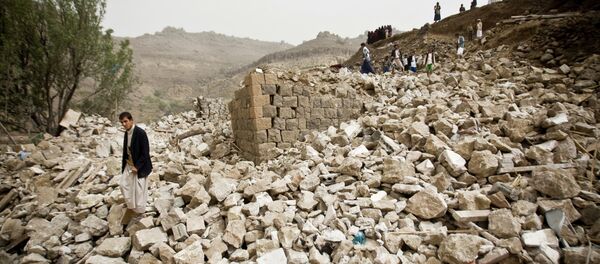 MOSCOW (Sputnik) — At least 135 children have been killed and 260 more injured in the Yemeni conflict since March, the UN Children's Fund (UNICEF) said in a statement Sunday.
"Since the conflict escalated in March, as many as 135 children have been killed and 260 injured. Almost one-third of the deaths have been in the coastal city of Aden, where violence has again accelerated over the past few days," UNICEF Executive Director Anthony Lake said.
The UNICEF chief urged all parties to the Yemeni conflict to protect children from harm as required by international humanitarian law.
Lake also called for an end to hostilities in Yemen, adding that at least a humanitarian pause is needed to deliver lifesaving supplies to those affected by the violence.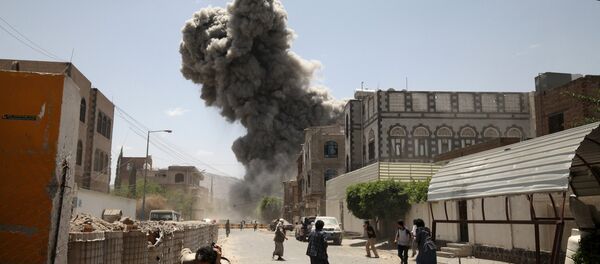 A Saudi-led coalition has resumed airstrikes on the Houthi rebels' positions in Yemen after a five-day humanitarian ceasefire expired late last Sunday.
The coalition launched an air campaign in Yemen in late March at the request of displaced Yemeni President Abd Rabbuh Mansur Hadi.
Yemen has been in a state of turmoil since early 2015 after the Houthis seized large parts of the country, including capital Sanaa, forcing President Hadi to flee.
According to UN estimates, at least 1,850 people have been killed and some 7,400 injured in airstrikes and fighting on the ground since mid-March in Yemen.