MADRID (Sputnik) – Spain's ruling centre-right People's Party (PP) headed by Prime Minister Mariano Rajoy, has secured victory in the country's regional and municipal elections held on Sunday, preliminary vote counts showed.
After 90.94 percent of the votes were counted it was clear that PP had managed to come ahead in most of the country's 8,122 municipalities.
In Madrid, PP won 21 out of the 57 seats in the local assembly, with 96 percent of the votes counted. The Madrid Now (Ahora Madrid) coalition supported by a number of left-wing movements including Podemos came second with 20 seats. PP's traditional rival, Socialist Party (PSOE), won 9 seats.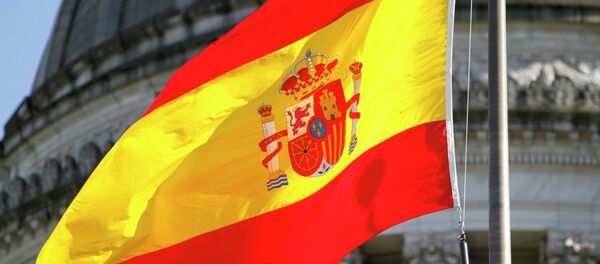 In Barcelona, public movement Barcelona en Comu, headed by social activist Ada Colau, came ahead, gaining 11 seats in the local parliament. The movement, supported by Podemos, has expressed strong protest against the economic crisis in the country.
Podemos is a liberal anti-austerity party led by Pablo Iglesias and a first-timer in Spain's municipal elections. Experts predicted prior to the elections that Podemos could change the political landscape in Spain, transforming the country's two-party system.
The turnout in the elections was 64.66 percent. Voting took place in all of Spain's municipalities, as well as in most autonomous regions – Asturias, Cantabria, Navarre, Castile and Leon, La Rioja, the community of Valencia, the Community of Madrid, Castile-La Mancha, Murcia, the Canary Islands, the Balearic Islands, Aragon and Extremadura, and two autonomous cities — Ceuta and Melilla.