On Tuesday, Japan announced that it would join in the Talisman Sabre, joint military exercises typically conducted by the United States and Australia. The newly formed trifecta of Pacific allies was largely seen as the latest in an attempt to bolster defenses against an alleged Chinese threat.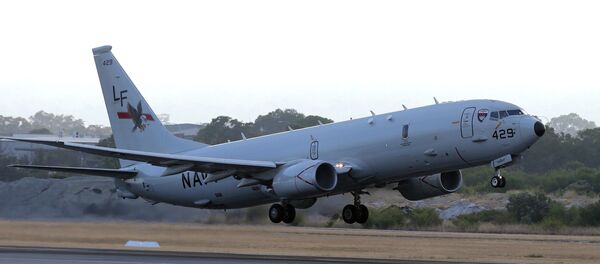 While Japan's participation in the drills demonstrated Tokyo's concern over the Beijing's construction of islands in the South China Sea, Australia seems to have taken even more of Washington's bait. A number of Australian media outlets are now reporting that China has moved weaponry onto artificial islands in the South China Sea.
While these claims, if true, would represent a major shift in Chinese policy, and a major escalation in the ever-growing tensions between regional stakeholders, the outlets have not provided any evidence.
Many of these reports could stem from the Australian government's growing concerns about their own trade routes, as Washington continues to stoke fires about their imagined Chinese threat. While Australia had previously remained neutral in all South China Sea disputes, it appears to be changing its tune.
"Given the size and modernization of China's military, the use by China of land reclamation for military purposes would be of particular concern," Australia's top defense official, Dennis Richardson, said during a forum in Sydney.

The Chinese government has repeatedly insisted that the islands lie within its sovereign territory, and that it has every right to build. On Tuesday, Defence Ministry Spokesman Yang Yujun compared the land reclamation efforts to the construction of roads and homes on the mainland.
"From the perspective of sovereignty, there is absolutely no difference," he told reporters. This echoed earlier statements made by Foreign Ministry spokesman Hua Chunying, who emphasized that the islands would help maritime search and rescue, disaster relief, environmental protection, and navigational security.
"Some external countries are also busy meddling in South China Sea affairs," a Chinese policy document, released on Tuesday, reads. "A tiny few maintain constant close-in air and sea surveillance and reconnaissance against China."
This was taken as reference to the efforts of the United States. Despite the fact that the US has no territorial claims in the region, it has consistently heightened efforts to incite unrest in the sea, staging military exercises with the Philippines and Indonesia, and launching patrol missions over the land reclamation projects.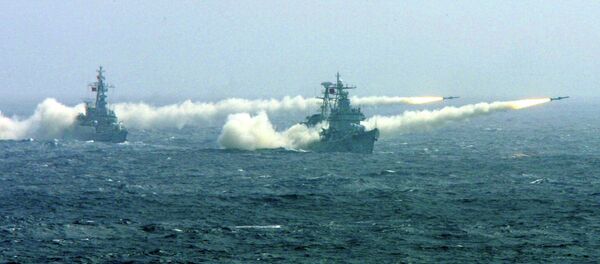 "China's actions are bringing countries in the region together in new ways," US Defense Secretary Ash Carter said during a military ceremony on Wednesday. "They're increasing demand for American engagement in the Asia-Pacific. We're going to meet it."
"We will remain the principal security power in the Asia-Pacific for decades to come," he added.
With nearly $5 trillion in trade passing through its waters annually, the South China Sea is a hotly contested region. While China lays claim to most of the area, there overlapping claims from Vietnam, Taiwan, Indonesia, Malaysia, Singapore, Brunei, and the Philippines.