Critics say the ban damages an important part of relationship-building between counsel and client during legal meetings at the Navy base. But authorities maintain that the change in policy is purely due to health concerns. 
"Ongoing patterns of possible improper sanitation and health practices by having meals brought into the legal rooms triggered us [to] review our practice of outside meals being brought in," the prison's public affairs director, Navy Capt. Tom Gresback, told Newsweek. "A legal room is not designed to be a dining facility."
But lawyers for those held at the base maintain that the ban will sever one of the few links detainees ever experience to the world outside of the prison facility.  
"It's actually quite tragic for the clients," Alka Pradhan, an attorney for London-based Reprieve, which represents several Gitmo detainees, told the Miami Herald. "Sometimes the food we bring is the only thing from the outside world they've seen in months, and they really look forward to it."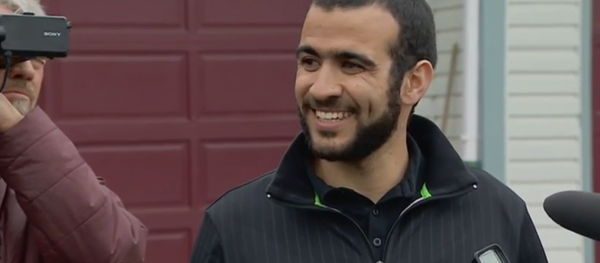 Pradhan, who called the new regulations "petty and nasty," said she'd brought in anything from Egg McMuffins to granola bars to legal meetings. 
The lawyers for detainee Abu Wa'el Dhiab, for example, brought their hunger striking client fruit juice to help him keep his strength up. But such gestures will now violate the prison's food safety policies. 
So would the efforts of the attorney for Omar Khadr, the "child soldier" who was captured at the age of 15 only to be released back to Canada at the age of 26. His attorney estimates he spent $5,000 of his own money to bring him meals from the restaurants at the base, like McDonald's, Pizza Hut or the Irish Pub, the Miami Herald reports. 
When meetings between detainees and lawyers first began in 2005, food played an important role in establishing trust between prisoners and people who they saw as representatives of the nation that imprisoned them. At first, attorneys would bring food from base restaurants, and in 2007 the base provided kitchen facilities where food could be prepared or reheated before meetings. 
Shane Kadidal, from the Center for Constitutional Rights in New York, once made traditional Uighur noodles for Ahmad Tourson, his client, who was eventually sent to Palau in the western Pacific. 
Rear Adm. Kyle Cozad, the commander at Guantanamo, is, like Gresback, about to finish his one-year tour at the base. During his tenure, he has recommended that a Navy nurse face trial for raising ethical objections to force feeding hunger striking detainees, reversing a previous promise.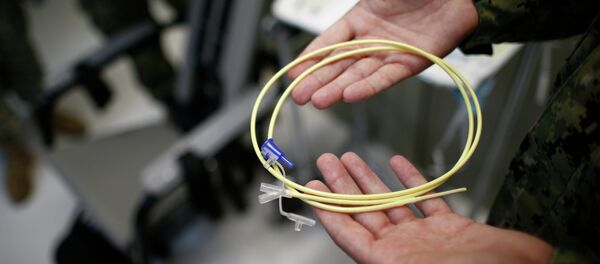 Cozad also started using women soldiers as escorts for detainees, which broke with a longstanding policy of using only male escorts for detainees that had religious objections to being touched by women. 
Of the total 122 detainees that remain and the base — 57 of whom have been cleared for release — an unknown number are participating in hunger strikes to protest indefinite detention. Sometimes, hunger striking clients who are regularly force-fed — a procedure that subjects call painful and some call torture — will occasionally accept food brought to them by their attorneys. 
Navy Reserve Commander Suzanne Lachelier told the Herald that when her Sudanese client could, even for a moment, break out of his powerless state to play host and offer her a cookie, it helped their relationship to some degree.
"The main point was to allow the 'sharing of bread,' whatever that bread was," she said.
Gresback insisted the change was a "procedural modification" that mimicked policies at normal US prisons, where outside food is not allowed. But, as Kadidal noted to the Herald, Gitmo is "the exact opposite of a normal prison," where the meals had "just become an accepted part of the routine."
"A bit of compensation for the hassles of being shackled and stuffed into a van to meet with your lawyers in a tin shed in Camp Echo when the litigation isn't really going anywhere."