Top executives of the Confederation of North, Central America and the Caribbean Football Association (CONCACAF) are temporarily being dismissed following the FIFA corruption scheme revelations, the association announced in a statement on Thursday.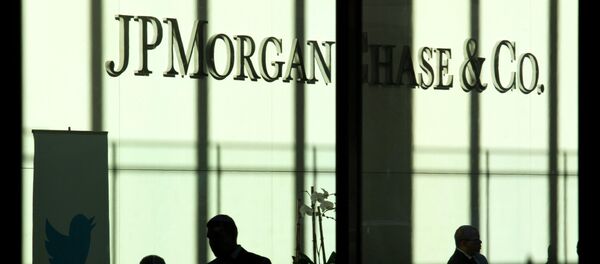 "In accordance with the Confederation's Statutes, the Executive Committee provisionally dismissed Jeffrey Webb and Eduardo Li, and — also in accordance with its Statutes — named Senior Vice President Alfredo Hawit as CONCACAF President," the statement read.
The arrest of Jeffrey Webb, CONCACAF's President and FIFA vice president, has been a particular blow to the organization, as Webb was touted as a reformer when he took over from Jack Warner, who resigned amid scandal and allegations of vote buying in 2011. 
The three CONCACAF executives are among seven FIFA officials that were arrested in Zurich, Switzerland on Wednesday on suspicion of receiving over $150 million in bribes. 
© AP Photo / Ennio Leanza
FIFA President Sepp Blatter is up for reelection to his post just one day after seven FIFA officials were arrested on charges of racketeering, bribery and wire fraud.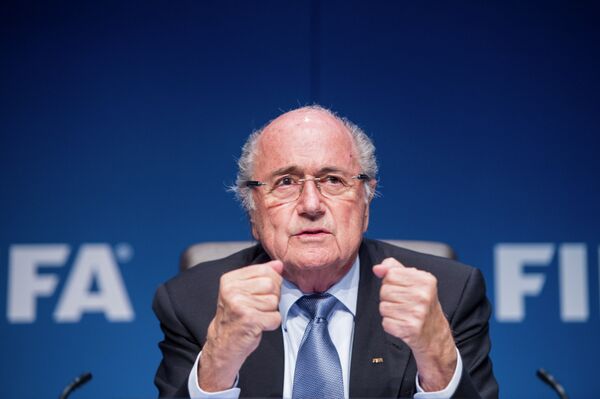 FIFA President Sepp Blatter is up for reelection to his post just one day after seven FIFA officials were arrested on charges of racketeering, bribery and wire fraud.
© AP Photo / Ennio Leanza
On the same day, Switzerland opened an investigation into alleged misdemeanors in selecting Russia and Qatar to host the FIFA World Cup in 2018 and 2022.
But at the top of the food chain, FIFA President Sepp Blatter has so far not been implicated in the charges of racketeering, wire fraud and bribery that US Attorney General Loretta Lynch announced in Brooklyn, NY on Wednesday.
"No Way" Timing of Arrests is a Coincidence
The arrests come just one day before Blatter, who has served as president since 1998, is up for re-election in the 65th FIFA Congress, which opens Thursday in Zurich. He was widely expected to retain his position and his only challenger was slated to be FIFA Vice President for Asia, Prince Ali bin Hussein of Jordan. 
The timing of the arrests and the announcement of the corruption charges seems to aimed at shaking up FIFA leadership on the eve of the elections, though FIFA maintains that Blatter is clear of any wrongdoing. 
"I can't say I was surprised by any of the allegations. You're talking about big money, and not a lot of regulation," Paul Greene, an attorney and founder of US-based law firm Global Sports Advocates, told Sputnik on Wednesday. Greene is recognized by Chambers USA as one of America's leading sports lawyers. 
"It did surprise me in terms of the way it happened, " Greene added. "The timing is such that there's no way it could have been a coincidence, when you consider that the election is tomorrow. I'm sure that this was done, and planned purposefully."
Swiss officials said there were also simple logistical advantages to the timing of the arrests and raids in which electronic and paper documents were seized. 
"It was quite intense to try to find out what is the best moment," Andre Marty, spokesman for the Swiss attorney general's office, told The Associated Press on Wednesday after the initial raids. "It was exactly today that most of the people of interest to the U.S. investigation and to the Swiss investigation are still in Switzerland."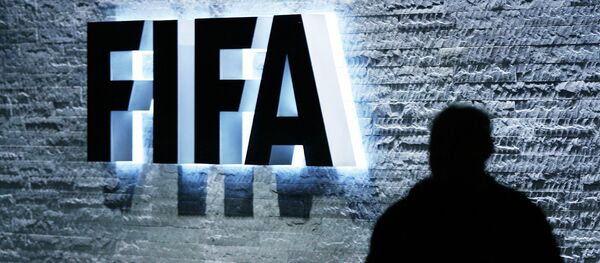 Marty insisted FIFA officials weren't tipped off in advance of the arrests at dawn at the luxury Baur au Lac Hotel and the raids at FIFA's Zurich headquarters.
"It was quite important to have this coordination between the arrests on the one side for the American procedure, and the other side to get into FIFA and get all of the interesting data and information that we are looking for," he said.
Meanwhile, FIFA is insisting the Congress and elections go forward, even against some recommendations to delay them, and defending Blatter. 
"The president is not involved, so how can you say he has to step down? He was not involved,"  said FIFA spokesperson Walter de Gregorio Wednesday, adding, '"This for FIFA is good. It is not good in terms of image or reputation, but in terms of cleaning up, this is good."
Meanwhile, others think that, as the organization's leader, Blatter must assume some responsibility, as corruption allegations have swirled around him for years. 
"The warning signs for FIFA have been there for a long time. FIFA has refused to abide by many basic standards of good governance that would reduce the risk of corruption," said Cobus de Swardt, managing director of the NGO Transparency International.
"These scandals have taken place under Sepp Blatter's watch, which spans almost two decades. For the sake of the fans, and good governance of football, it is time for him to step down. The elections for president are not credible if they are tainted with these allegations by the highest prosecuting authorities."