"Russia's military-industrial sector is quite capable of constructing an analogue of the Mistral-class ship. The vessel is currently at the final stage of design and will be probably laid down soon afterwards," Captain Ι Rank Vladimir Tryapichnikov said on Saturday in a live broadcast from the radio station Echo Moskvy.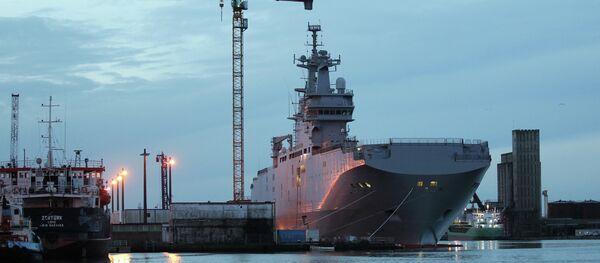 The head of the Navy Ship Building Directorate added that the decision to buy Mistral vessels from France was made "under certain circumstances" and already six years ago Russia was capable of constructing the vessel on its own.
Earlier on Wednesday, the deputy chairman of Russian State Duma's Committee on Industry, Vladimir Gutenev, also said that Russia is capable of building its own nuclear powered equivalent of France's Mistral-class helicopter carrier as Moscow is aware of the design of the French-made ship.
"It will not be difficult from a technical point of view to build something like the Mistral especially since we have gained access to the drawing list of the [French] helicopter carriers as a number of our weapons systems are adapted to the military characteristics of these ships," Gutenev said.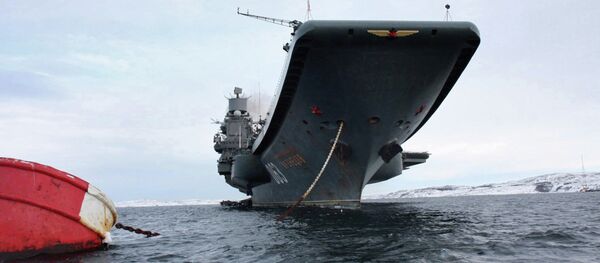 Should the Russian Armed Forces need to build a ship similar to the French-made Mistral, it will be a "ship similar in size, but with a nuclear power engine," which will be equipped with "air defense and anti-submarine defense systems."
Russian presidential aide Vladimir Kozhin also confirmed that Russia possesses the necessary technology to build helicopter carriers similar to the French-made Mistral ships.
Also on Saturday Captain Ι Rank Vladimir Tryapichnikov said that the Russian Navy will get an advanced aircraft carrier by 2026-2027.