In several instances, Czech model Petra Nemcova had asked Clinton to attend a gala in support of her charity Happy Hearts, which rebuilds schools affected by natural disasters. Nemcova founded the organization in 2004 after surviving the devastating tsunami that hit Indonesia and parts of Thailand. Her vacation home had been swept away and she escaped the disaster with a shattered pelvis after hanging on to a palm tree.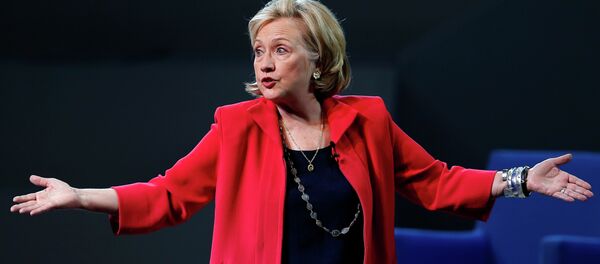 2014 marked Happy Heart's 10th anniversary and Nemcova held a New York City gala to commemorate it.
Clinton was there to accept a lifetime achievement award. A few months later, The Clinton Foundation sent Happy Hearts an invoice for the $500,000 Nemcova promised.
"The Clinton Foundation had rejected the Happy Hearts Fund invitation more than once, until there was a thinly veiled solicitation and then the offer of an honorarium," Nemcova said, according to The New York Times. 
Veres Royal, Happy Hearts' former executive director, believes the donation was part of a quid-pro-quo transaction in which funds are redirected from a small charity to a much larger one with a wider agenda. A press officer for the Clinton Foundation said on Thursday that the money would be used for as-yet-undetermined projects in Haiti.
"Petra called me and said we have to include an honorarium for him — that they don't look at these things unless money is offered, and it has to be $500, 000," Royal said.
Doug White, director of Columbia University's fundraising management program, told The Times the donation was miniscule compared to the Clinton Foundation's budget, making the request even more surprising.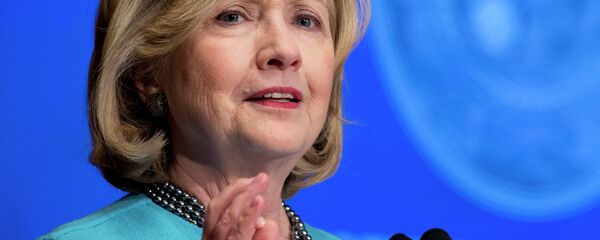 "This is primarily a small but telling example of the way the Clintons operate," White said. "The model has responsibility; she [Petronava] paid a high price for a feel-good moment with Bill Clinton. But he was riding the back of this small charity for what? A half-million bucks? I find it — what would be the word?— Distasteful."
The Clinton Foundation has reportedly raised $2 billion. 
Deborah Sontag, who penned the Times article, also expressed being perplexed the transaction.
"When charities select an honoree for their fund-raising events, they generally expect that the award recipient will help them raise money by attracting new donors," Sontag wrote. "But the Happy Hearts Fund raised less money at the gala featuring Mr. Clinton than it did at its previous one. Further, it is extremely rare for honorees, or their foundations, to be paid from a gala's proceeds, charity experts said — as it is for the proceeds to be diverted to a different cause."
Nonetheless, the $500,000 donation represents almost a quarter of the gala's net proceeds – or enough to build 10 preschools in Indonesia.