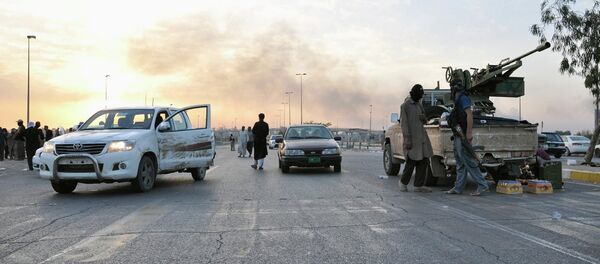 MOSCOW (Sputnik)
–
Turkey's main opposition party, the Republican People's Party (CHP), intends to suspend NATO training of Syrian anti-government forces in the country, in the event of an election victory, the party's leader Kemal Kilicdaroglu told Sputnik Turkey.
"First of all, we shall put an end to the policy of the constant interference with Syria's internal affairs… we shall have talks with the United States and our NATO allies, as a result of which we intend to stop implementing the program of equipping and training of Syrian opposition on our territory," Kilicdaroglu said.
In February, the United States and Turkey agreed that Washington would send over 400 personnel to the country to train moderate Syrian opposition forces, fighting against IS militants.
The IS has taken over large parts of Syria and Iraq. An international coalition headed by the United States has been carrying out airstrikes against the militants' positions in both countries, without the approval of the Syrian government.
Turkey will hold a general election on June 7, with the ruling conservative AKP party and the social-democratic CHP the main rivals.