TEHRAN (Sputnik) – Reports of Iranian Foreign Minister Mohammad Zarif being hospitalized are untrue, Iranian First Deputy Foreign Minister Murteza Sarmadi told Sputnik on Tuesday.
"Minister Zarif is currently working and he hasn't been hospitalized," Sarmadi said.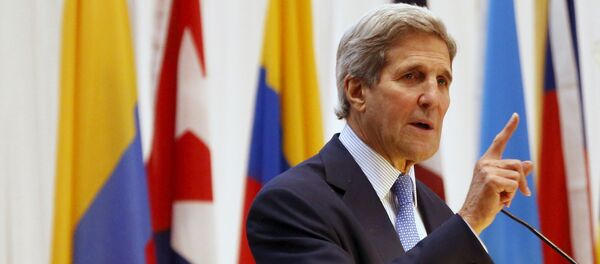 Earlier a number of news agencies reported that Zarif had been hospitalized over problems with his back.
Sarmadi said that Zarif occasionally visits the hospital for regular checkups and Monday was one of those days.
Zarif represents Tehran in the P5+1 talks that meet regularly in Vienna on Iran's nuclear ambitions.