MOSCOW (Sputnik) — At a meeting with SCO countries' foreign ministers, Putin said:
"Other countries would also like to deepen their ties with our organization. And it is understandable because it is gaining more and more importance as it addresses issues most crucial for our countries and the region on the whole."
The Russian leader pointed out that the issues pertained to defense, counter-terrorism efforts, tackling drug spread, and matters related to the economies of SCO states.
"Our partners from 12 countries, in addition to the current members of the organization, are showing interest in the activity of the Shanghai Cooperation Organization," Putin said.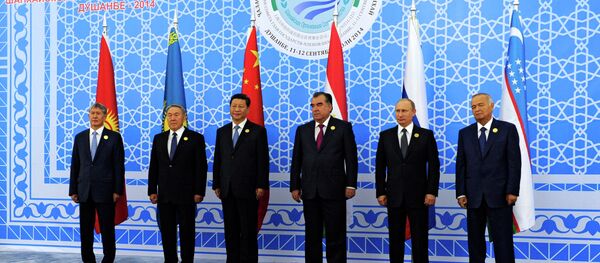 Putin stressed that the realization of two big projects — the Silk Road initiative and the Eurasian Economic Union — was in the interest of SCO member states. He expressed hope that participants of the foreign ministers' meeting in Moscow would support and help the projects.
The SCO is a Eurasian political, economic and military alliance, comprising Russia, China, Kazakhstan, Kyrgyzstan, Tajikistan and Uzbekistan.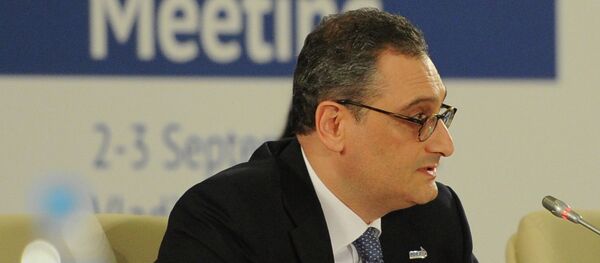 Iran, India and Pakistan, as well as Mongolia and Afghanistan, currently have observer state status. Belarus, Turkey and Sri Lanka are the alliance's dialogue partners.
Russia currently holds the rotating presidency of the organization in 2014 and 2015, looking to prioritize drafting and adopting an SCO development strategy until 2025, achieve political consolidation in the SCO, deepen cooperation with the SCO observer states, and expand cultural, economic and humanitarian relations, according to the organization's website.