MOSCOW (Sputnik) – Football Association of Ireland (FAI) admitted that FIFA paid $5 million when France qualified for the 2010 World Cup at Ireland's expense after French player Thierry Henry's handball led to a decisive goal in a play-off with Ireland.
"We felt we had a legal case against FIFA because of how the World Cup play-off hadn't worked out for us with the Henry handball," FAI chief executive John Delaney told RTE Radio 1 on Thursday, as quoted by The Guardian.
Delaney said the payment was made so that FAI would not proceed with a legal case, however, FIFA said in a Thursday statement, cited by the newspaper, that the money was a loan for the construction of a stadium in Ireland.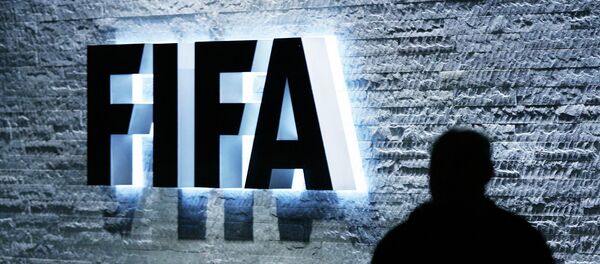 The loan was written off in December, 2014, as Ireland did not qualify for the World Cup that year, which was the condition for the loan's reimbursement, FIFA added.
Ireland lost to France in the November 2009 play-off in Paris, when Thierry Henry's handball allowed France's William Gallas to score a decisive goal with France qualifying for the 2010 World Cup.
The revelation of FIFA having paid FAI after the game comes amid intense scrutiny of FIFA's top executives.
Last week, seven high-ranking FIFA officials were arrested in Switzerland on corruption charges at the request of US authorities. Switzerland has also launched a separate probe into the bidding process for the 2018 and 2022 FIFA World Cup tournaments, to be held in Russia and Qatar respectively.
FIFA's President Joseph "Sepp" Blatter resigned just four days after he was reelected for a fifth term amid the corruption scandal.