WASHINGTON (Sputnik) — Three B-52 strategic bombers deployed to Europe on Friday to participate in military exercises with NATO partners in the Baltic region and Poland, the US Strategic Command said in a statement.
"The deployment demonstrates the United States' ability to project its flexible, long-range global strike capability," the statement said on Friday.
The deployment also provides opportunities to "synchronize strategic activities and capabilities with allies and partners" in the US European Command.
The bombers will participate in training flights and two US-led NATO exercises, BALTOPS 15 and SABER STRIKE 15 in the Baltics and Poland. They will be based at the Fairford air base in the United Kingdom.
"The bombers will integrate into several exercise activities, including air intercept training, simulated mining operations during SABER STRIKE, inert ordnance drops during BALTOPS, and close air support," the statement added.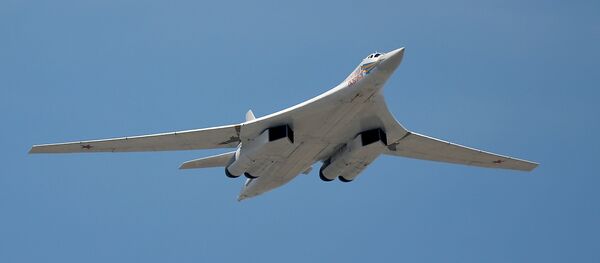 The exercises come as Washington seeks to reassure Baltic and Central European countries amid heightened tensions with Russia over the situation in Ukraine.
In late May 2015, NATO Secretary General Jens Stoltenberg said the alliance is increasing military exercises in Europe as part of a response to Russian actions in Ukraine.
Seventeen NATO and partner militaries will participate in the BALTOPS maritime exercises in the Baltic, including some 5,600 ground, naval and air forces, 49 ships, 61 aircraft, a submarine and a landing force of 700 troops.
SABER STRIKE includes 6,000 personnel from 12 NATO and partner nations for exercises in Latvia, Lithuania and Poland.
Russia has organized a number of large-scale military exercises over the past months in the Baltics, Black Sea and Arctic region to show resolve against NATO's encroachment on its borders.