WASHINGTON (Sputnik) — US missile deployment in Europe to counter alleged Russian violations of the Intermediate-range Nuclear Forces (INF) would be a costly and time-prohibitive endeavour that not all NATO allies would welcome, experts told Sputnik.
"I cannot see a major US investment in a true counterforce capability [such as] a new intermediate range, land-based, ballistic missile, precisely because of… the costs, and the time to develop and deploy," St. John's University Professor of Government David Kearn told Sputnik on Friday.
In addition, Kearn said, "it is not clear that the perception of the Russian threat is shared across Europe."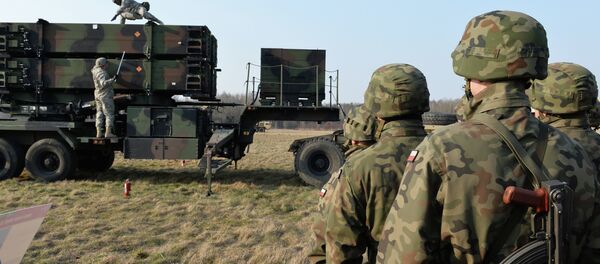 On Thursday, the Associated Press reported that United States was considering deploying missiles capable of striking targets inside Russia as a counterforce measure to alleged Russian violations of the INF Treaty.
Center for Arms Control and Non-Proliferation Senior Fellow John Isaacs told Sputnik that a US forward missile strategy in Europe would ratchet up tensions and deliver absolutely nothing in terms of military value.
"This [US missile deployment to Europe] is a total waste of money," Isaacs said. "We both have ample weapons to destroy each other many times over."
Carnegie Endowment of International Peace Nuclear Policy Co-Director James Acton told Sputnik that US claims of Russian INF violations deserve an answer from Moscow.
However, Acton added, there was still an opportunity to resolve the situation peacefully given the time-consuming nature of the proposed missile deployment option.
"The possible military responses that the United States is reportedly considering would take some time to be developed, which gives a space for a diplomatic solution," Acton said.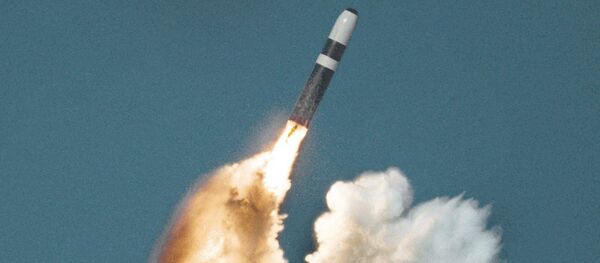 The Woodrow Wilson Center Russia Expert Michael Kofman told Sputnik that it was doubtful the Europeans want a more robust US military presence in the region. The current US nuclear arsenal, Kofman added, is largely based on second strike Submarine-Launched Ballistic Missiles (SLBM) that are flexible enough to meet the needs of US allies in Europe.
"I suspect that the response will be more oriented at bolstering the missile defense capabilities of allies, such as the PAC3 deal with Poland," Kofman said.
The first task for the United States, Kofman emphasized, is to reassure its European allies and wait to see how Russia chooses to deploy its own weapons systems. The allusions made in the Associated Press story by US officials, Kofman claimed, are in some respect a warning to Russia about deploying these missiles.
"The intended message is that the US will not leave the INF [Treaty], but it will not sit idly by either as Russia violates it," Kofman said.
The INF Treaty bans nuclear and conventional ground-based cruise and ballistic missiles with ranges between 500 and 5,500 kilometers (310-3,400 miles).
The United States claims that Russia violated the INF Treaty by testing long-range ground-launched cruise missiles. Russia has accused the United States of violating the treaty by placing missile defense launchers in Poland and Romania.