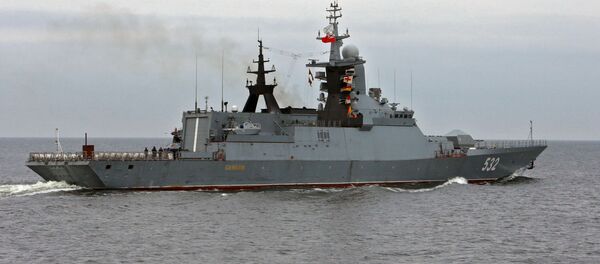 "A squadron of Black Sea Fleet ships from Russia's permanent naval force in the Mediterranean docked at Alexandria port on Saturday," the head of the Fleet's press service, Captain First Rank Vyacheslav Trukhachev, said.
The Moskva missile cruiser, the Samum missile hovercraft, an oil tanker and a sea-going tug are in Egypt as part of longstanding cooperation between the two countries' navies, the press service said in a statement.
The flagship of Russia's Pacific Fleet, the Varyag missile cruiser, docked at Alexandria port in November 2013, making it the first Russian warship to visit Egypt since 1992.
The Russian ships are scheduled to stay in Egyptian waters until June 9.