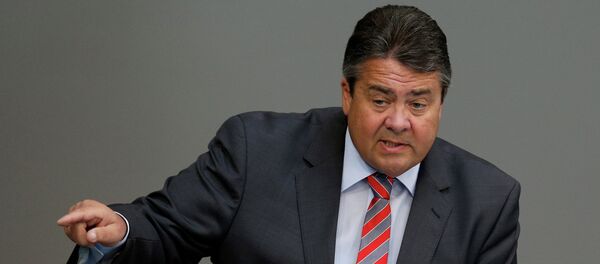 GARMISCH-PARTENKIRCHEN (Sputnik)
–
The European Union needs to increase investment activity to continue the process of economic recovery, European Commission President Jean-Claude Juncker said Sunday in an opening speech ahead of an annual Group of Seven (G7) summit.
"Comparing to previous G7 summit, EU is moving to recovery, we are going to 2.1 percent [of economic growth] in 2016, but it is not sufficient, but we are on the way. Consolidation continues to be important," Juncker said.
"We urgently need to step up European investment activity," he added.
At the end of 2008, the European Commission adopted the recovery plan as a response to the financial and economic crisis.
The plan comprises measures to stimulate investment in the EU member-countries economies, fight unemployment, restart lending and curb inflation.
In 2014, Juncker unveiled an investment plan expected to unlock about $350 billion of public and private investments in the economy over 2015-2017.