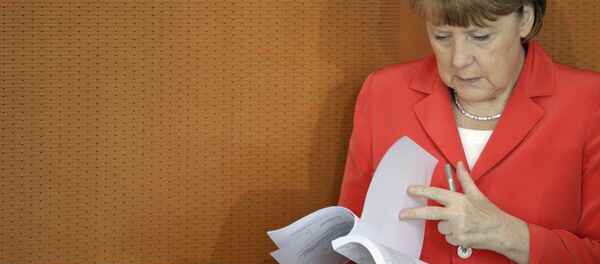 GARMISCH-PARTENKIRCHEN, June 8 (Sputnik) – The G7 group of world's leading industrialized nations agreed to replace the oil, gas and coal with alternative energies by the end of the century to reduce global carbon emissions, German Chancellor Angela Merkel said Monday.
"We are committed to the fact that during the course of the century we want to see the decarbonalization of the world economy," Merkel told reporters commenting on results of the two-day G7 summit wrapped up in Germany's Bavaria earlier in the day.
The G7 nations have also agreed to raise funds for climate change mitigation, Merkel said.
"It would be one of our goals by 2020. We want public and private sources to allocate $100 billion every year," she said.
The G7 leaders agreed that the world should reduce greenhouse gas emissions by as much as 70 percent by 2050, the German chancellor added.
Ahead of key climate talks to be held in Paris in December, the group also voiced its committed to the goal of keeping global warming below 2 degrees Celsius by the end of the century.
The statement comes a month after Merkel pledged to make every effort to achieve a global climate change agreement during a UN conference in Paris.
The 21st UN Climate Change Conference is due to be held in Paris in late November and early December. The Paris deal will replace the 1997 Kyoto Protocol, which failed to introduce a legally binding and universal agreement on climate from all nations of the world.