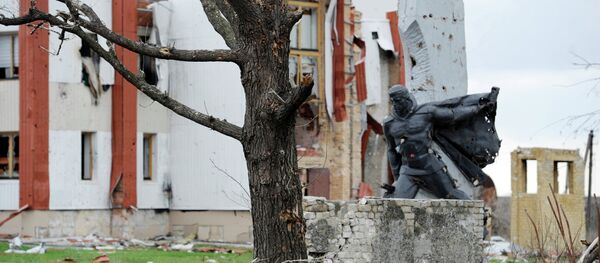 KIEV (Sputnik) — Poroshenko said earlier in June that he expected the country's parliament to pass a bill on constitutional changes to decentralize power by July 17.
In February, Kiev authorities and eastern Ukrainian self-proclaimed republics signed a reconciliation deal to end the military conflict in the country, which aside from the truce, stipulated that Kiev introduce constitutional reforms to decentralize power in the country, and grant special status to Donetsk and Lugansk regions by the end of 2015.
"We are at the finish line, and I expect a Constitutional Commission session in the nearest future… And I am determined to submit these changes to the Verkhovna Rada [Ukrainian parliament] before the end of the current session," Poroshenko said, as quoted by television channel 112 Ukraine.