Ukraine has slid into such poverty that it will take 20 years to reach the level of 2013, if the country develops in favorable conditions, Odessa region governor Mikheil Saaksshvili said, local Timer reported Sunday.
"Now Ukraine is the poorest country in Europe. If the collapse of the economy suddenly stops, and Ukraine develops by four percent annually, we will reach the level of 2013 in 20 years," the former Georgian president said.
"Only in 20 years will we return to the figures of Yanukovych's Ukraine," he concluded.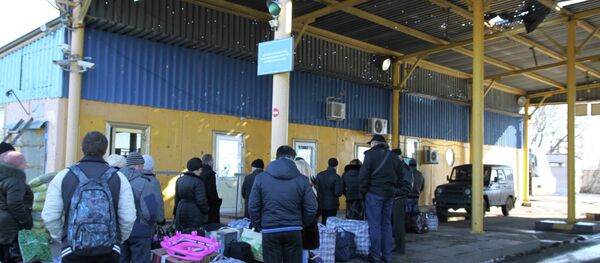 The ouster of President Viktor Yanukovych in February 2014 plunged the country into a civil war, caused economic collapse and led to the drastic impoverishment of Ukrainians.
The average life span in Ukraine is 71 years, which means that not all of those who are a little over 50 now will see their situations improve, Timer said.
© AP Photo / Efrem Lukatsky
A pensioner begs for money as pedestrians pass by in central Kiev, Ukraine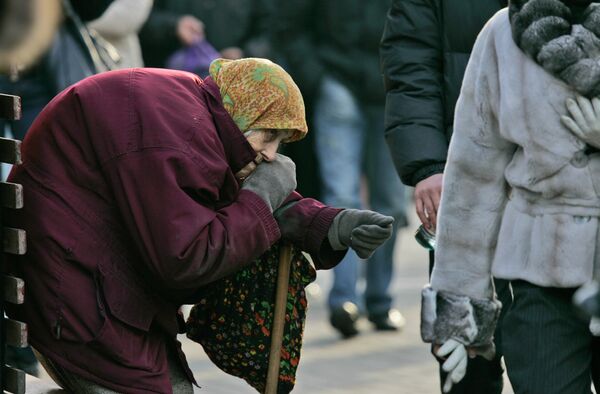 A pensioner begs for money as pedestrians pass by in central Kiev, Ukraine
© AP Photo / Efrem Lukatsky