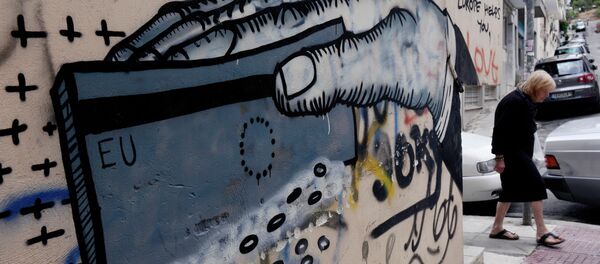 MOSCOW (Sputnik) — Greece's European lenders' insistence on additional pension cuts is politically motivated, Greek Prime Minister Alexis Tsipras said Monday.
The latest round of bailout talks between Athens and its three principal creditors, the European Commission, the European Central Bank and the International Monetary Fund, broke down on Sunday. The sides are attempting to reach a new deal before the 2011 bailout program with the three creditors expires on June 30.
"Only political expediency can be seen in the institutions' insistence on new pension cuts after five years of looting under the bailouts," Tsipras told Greece's Efimerida ton Syntakton newspaper in an interview.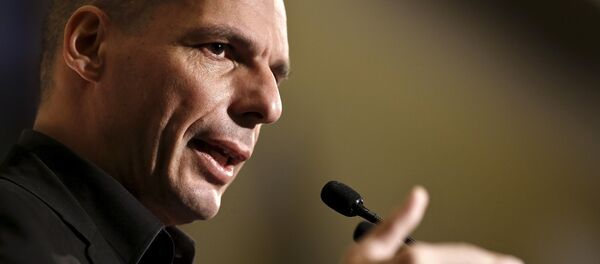 Tax hikes and spending cuts, in addition to pension cuts, round out the lenders' demands before the latest relief of 7.2 billion euros ($8.1 billion) is unlocked. Pension reform continues to be a major stumbling block in the stalled negotiations, IMF spokesman Gerry Rice said Thursday, as the bank's delegation left Brussels.
"We will await patiently until the institutions accede to realism," the Greek prime minister said, as it continues to seek new aid without additional painful economic reforms.
Tsipras' left-wing Syriza party came to power in January on a campaign pledge to do away with the unpopular austerity measures. Greece's total debt is estimated at $350 billion, with $270 billion owed to the trio of Western creditors.